Diane's Beachwear eCommerce Site
Several years ago in collaboration with Vonderland Studios in Burbank, we developed some concepts for Diane's Beachwear eCommerce site, in addition to revamping the overall look-and-feel.
My Role: UI, UX, Visual Design, and Direction
Before creating a full visual design pass, I wanted to see how the content can be organized using quick wireframe mockups (mobile and web).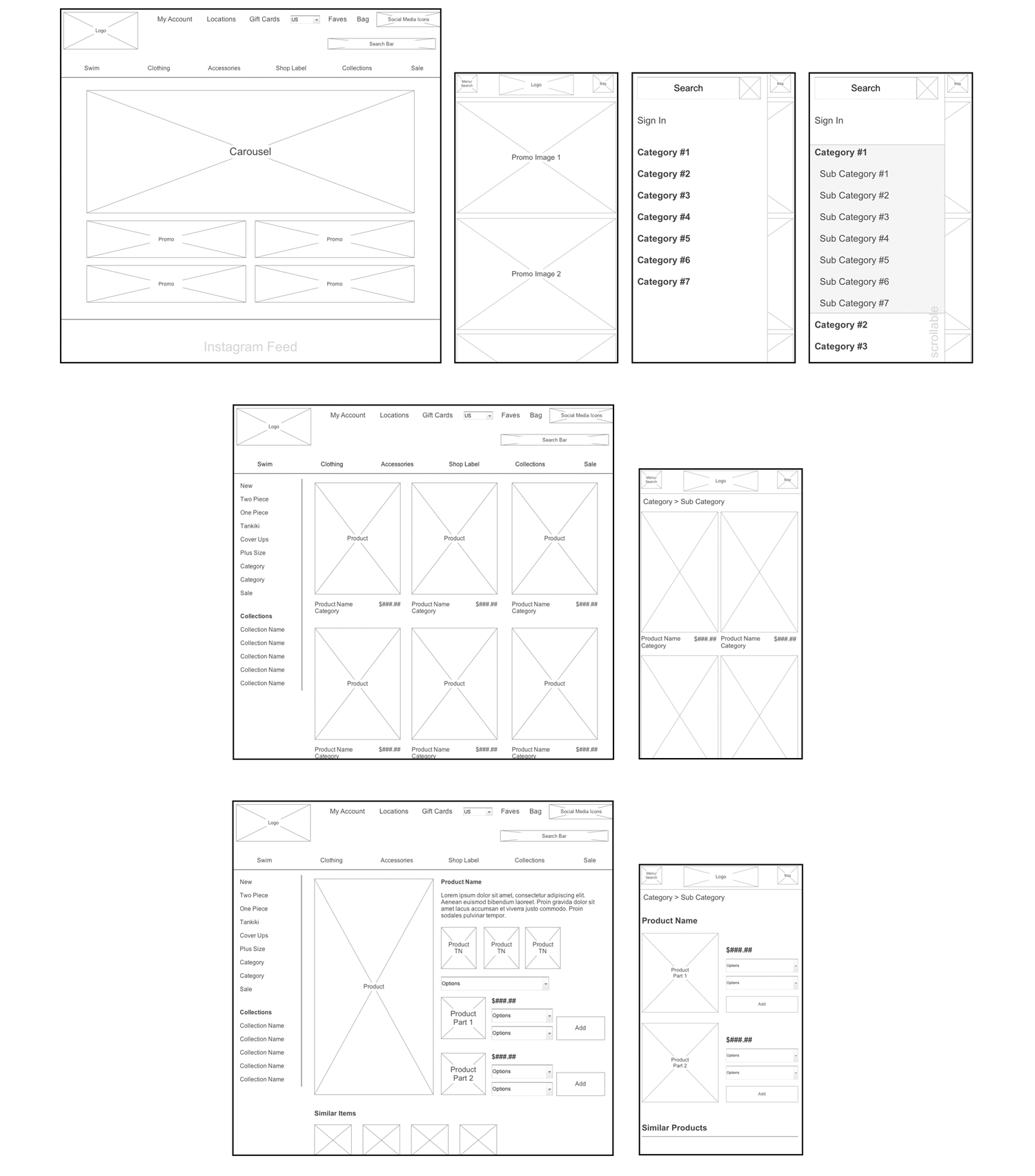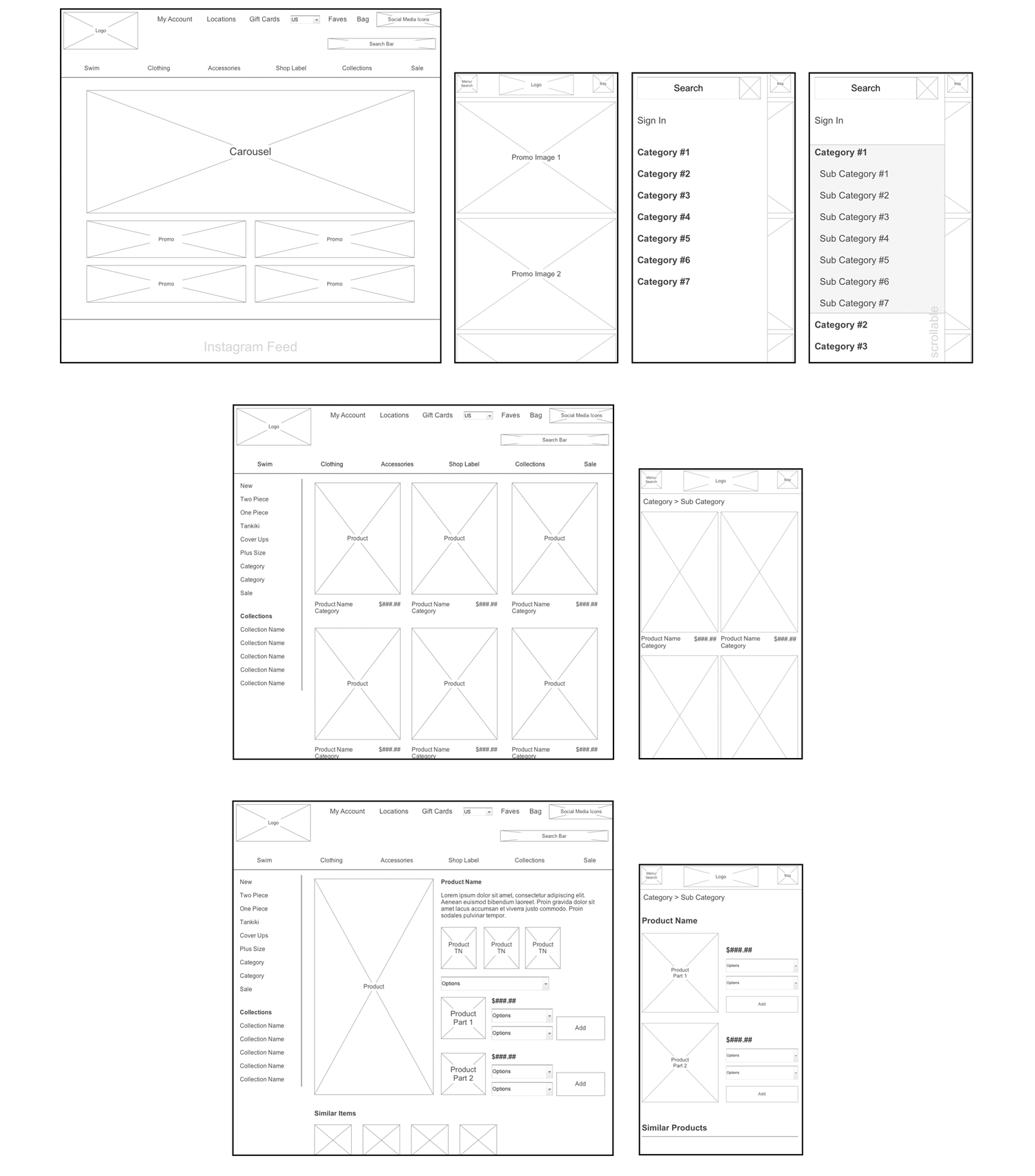 Once wireframes are approved via internal review, I went ahead and moved forward to creating the visual design pass.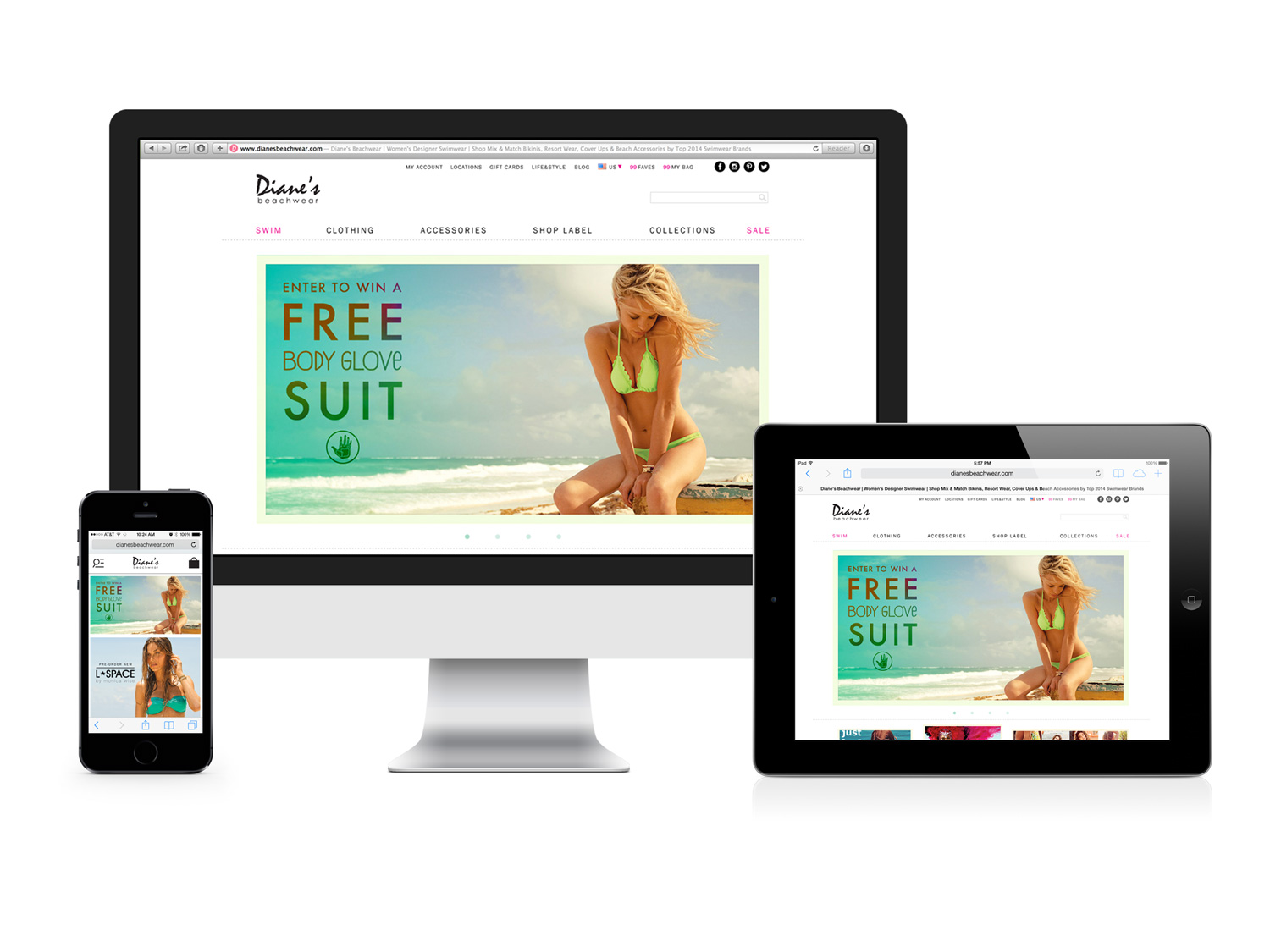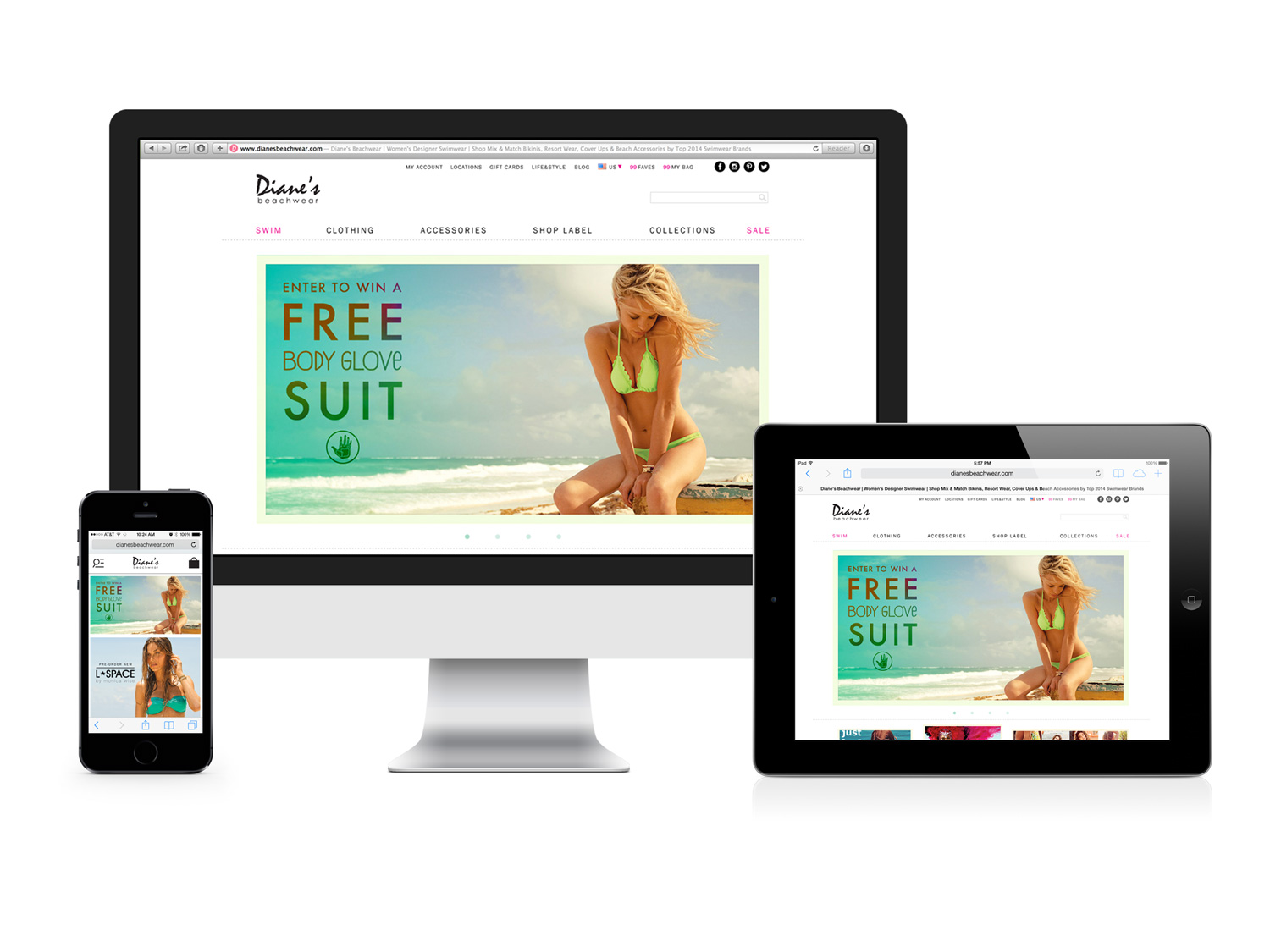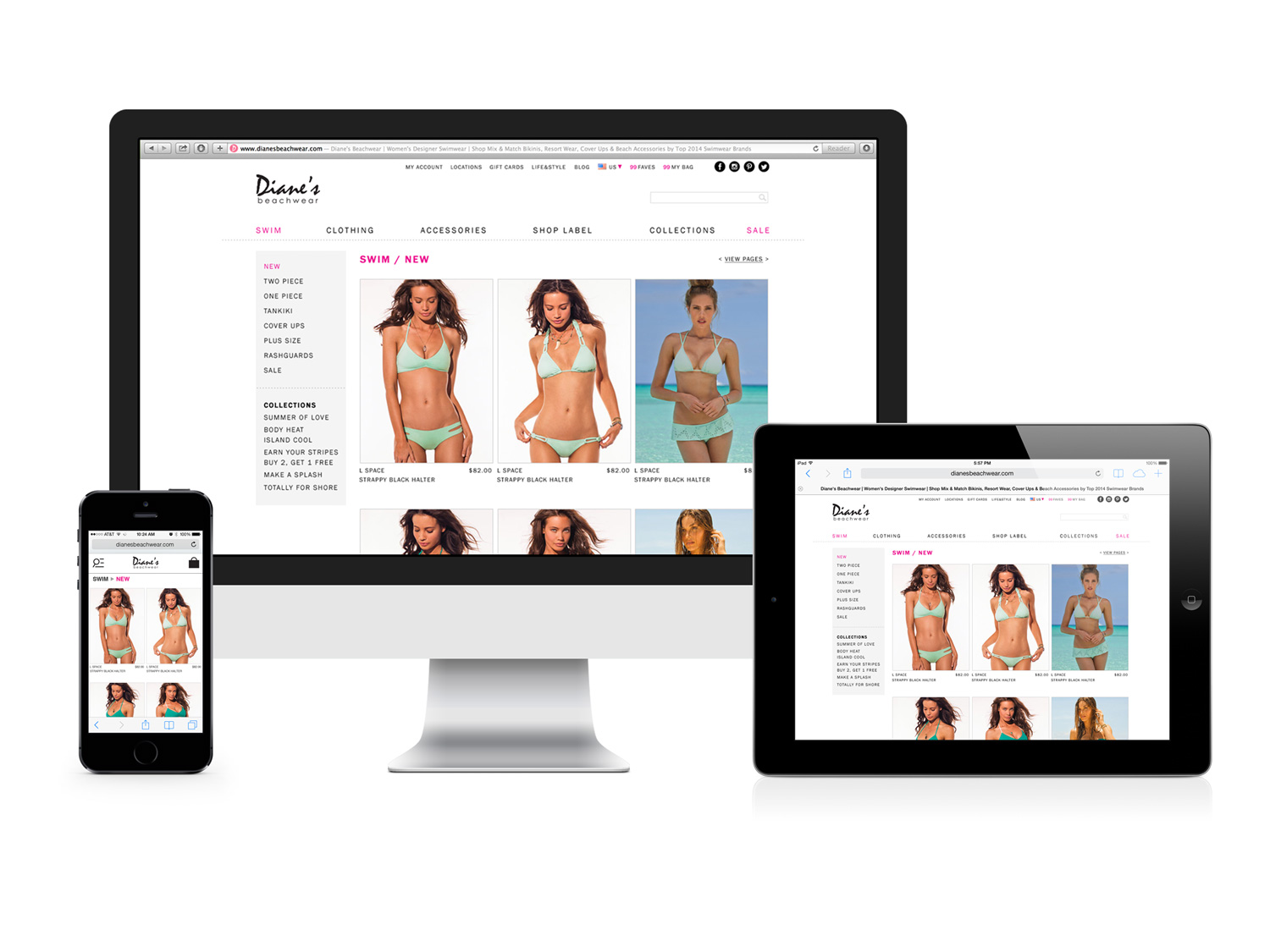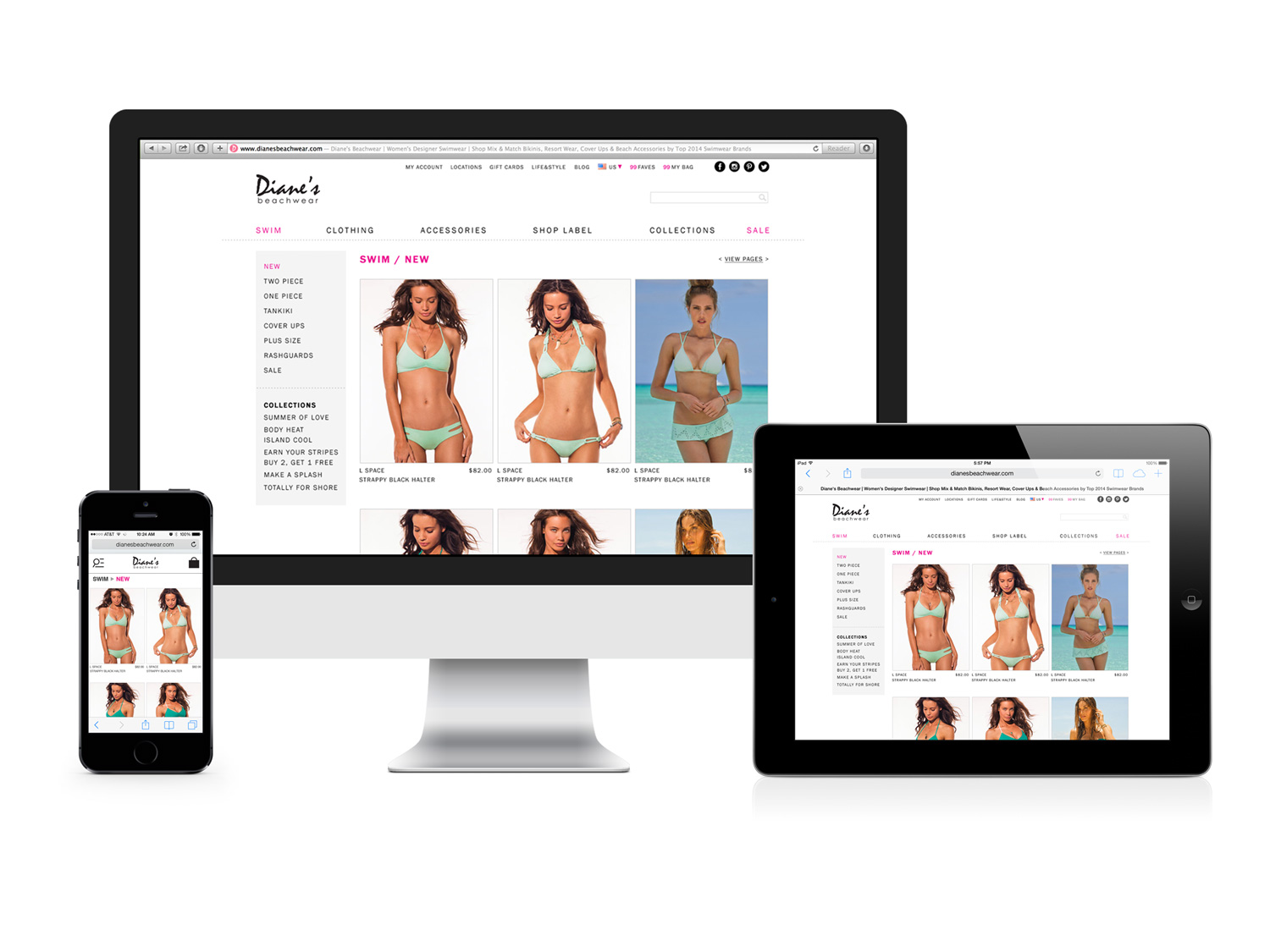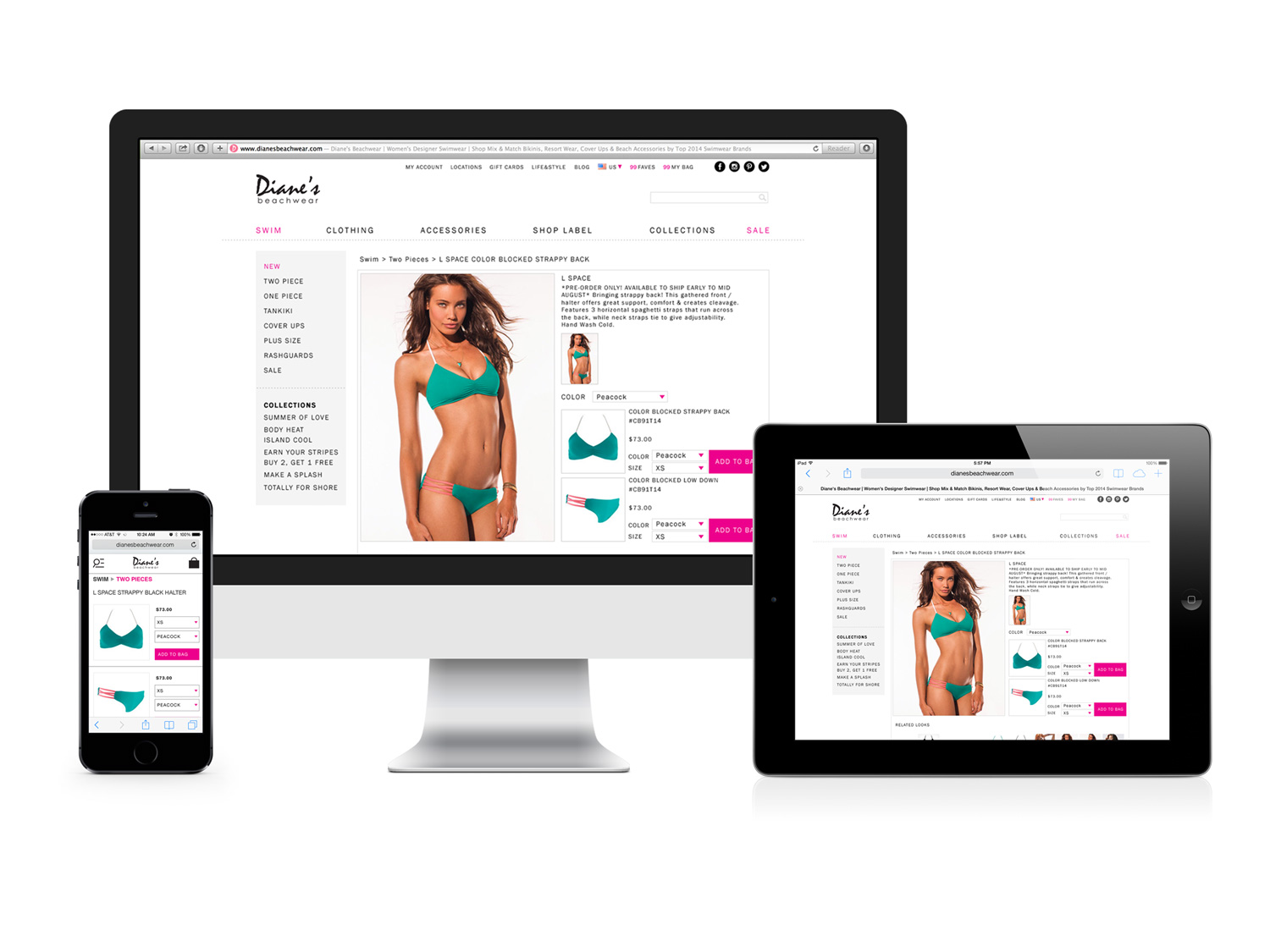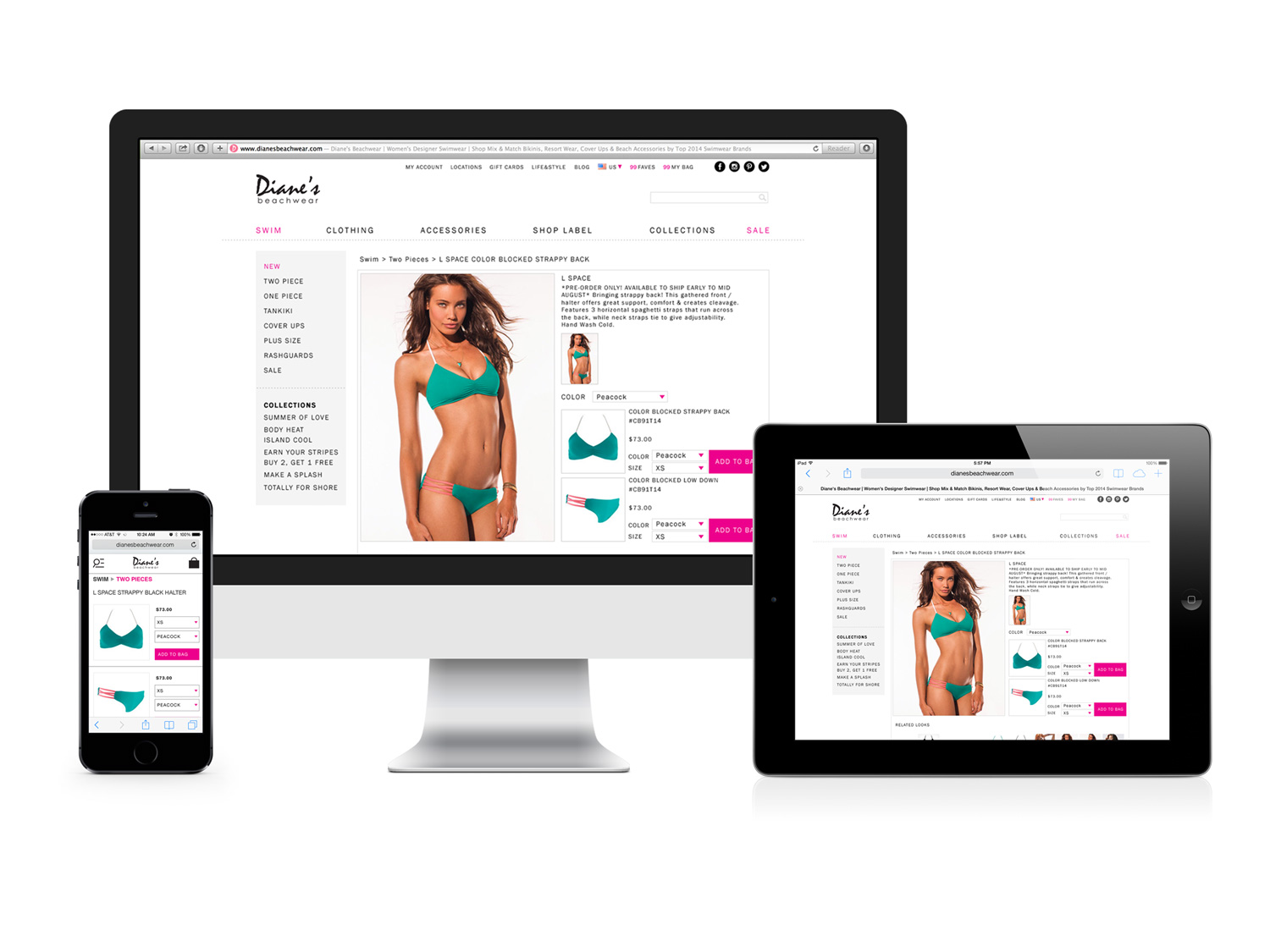 Marketing and Promotions
Part of the e-commerce service Vonderland Studios provided included marketing and promotions. Below are examples of some of the content I created.
My Role: Visual Design and Direction