During my time with the Disney Imagicademy team, I was a shared resource between Product and Creative/Production teams. Below are a few UX flows I created for Frozen: Early Science and Mickey's Magical Math World, which was used for internal reviews and distribution to external developers.
My Role: UX Design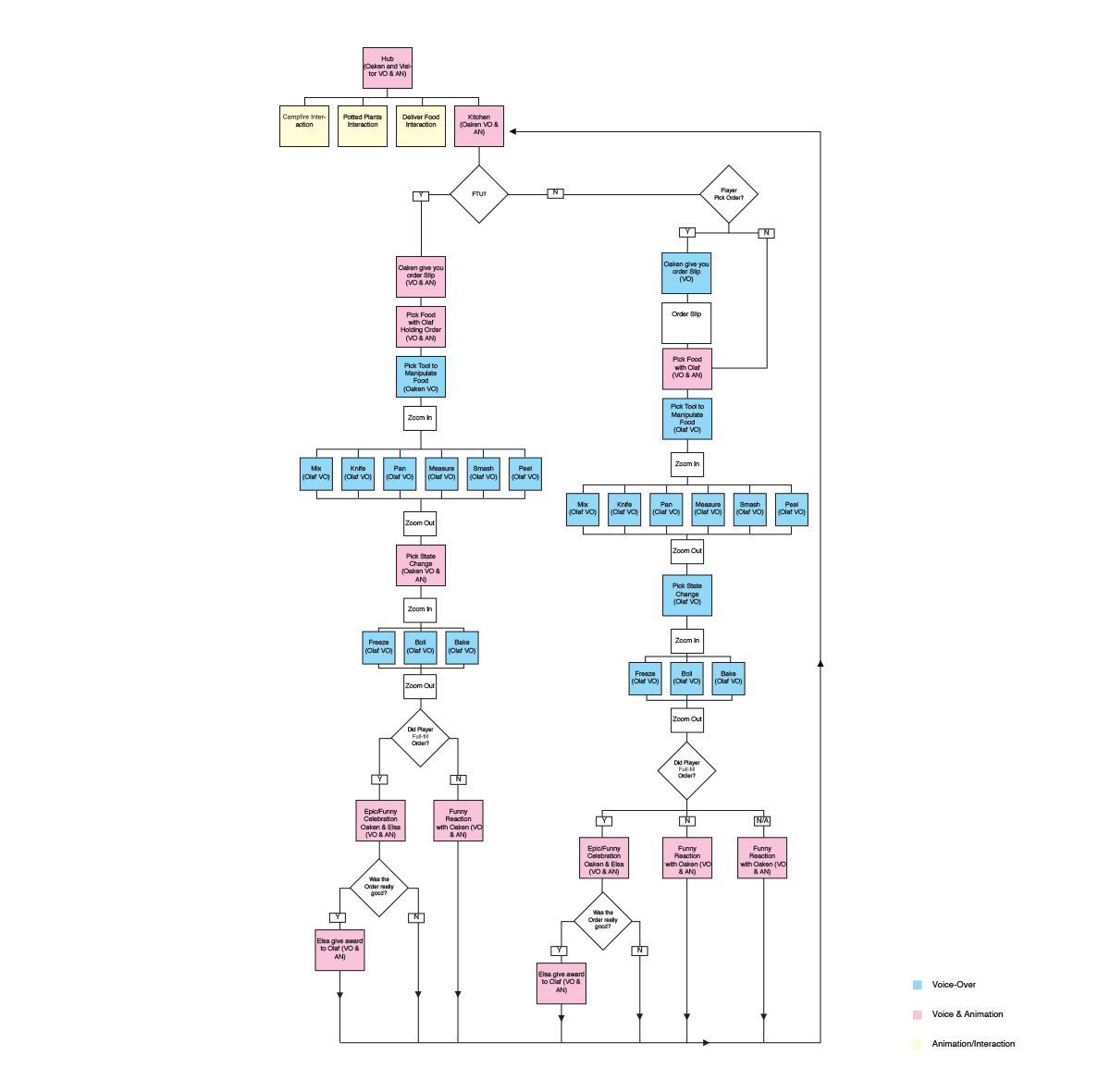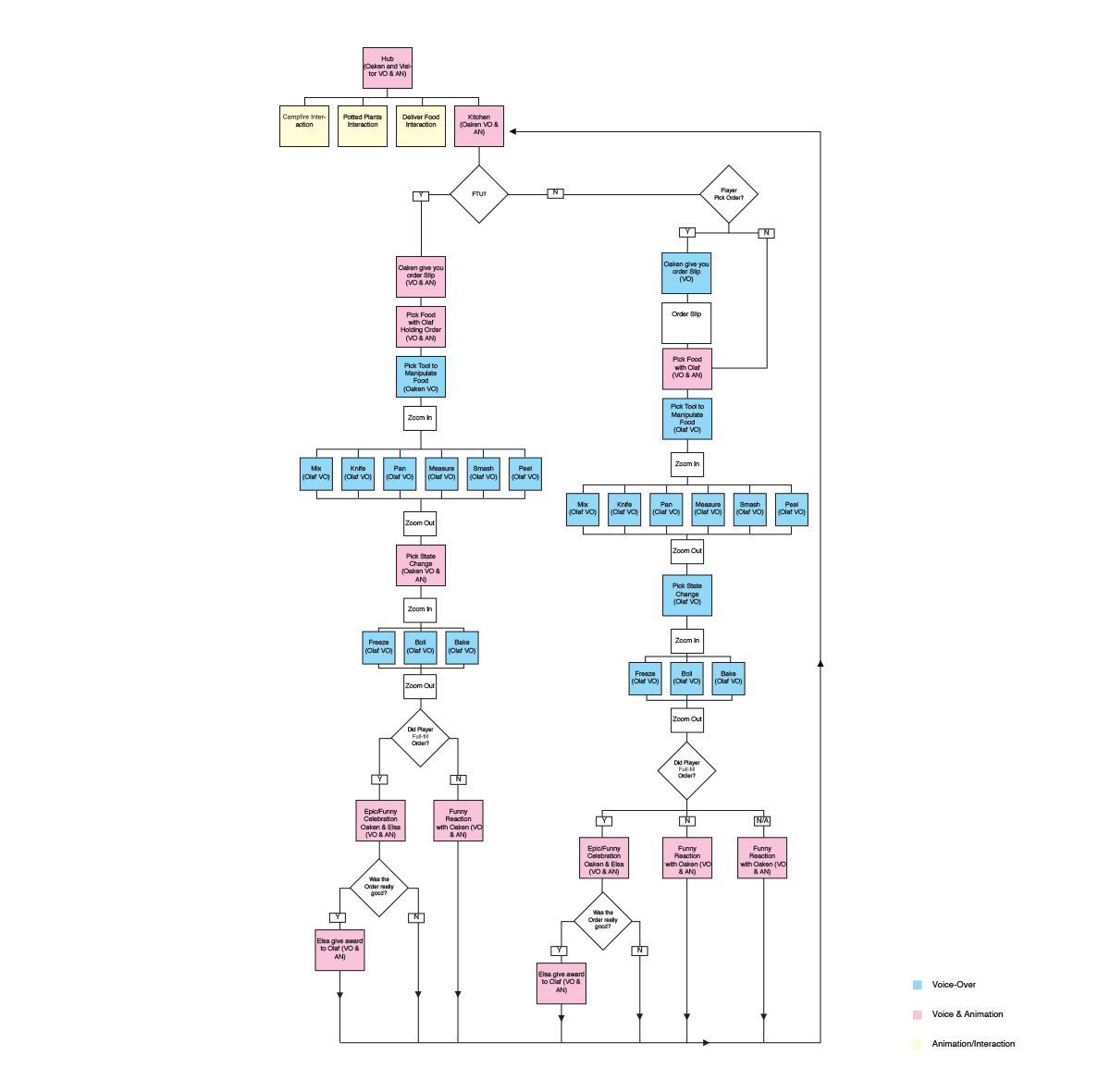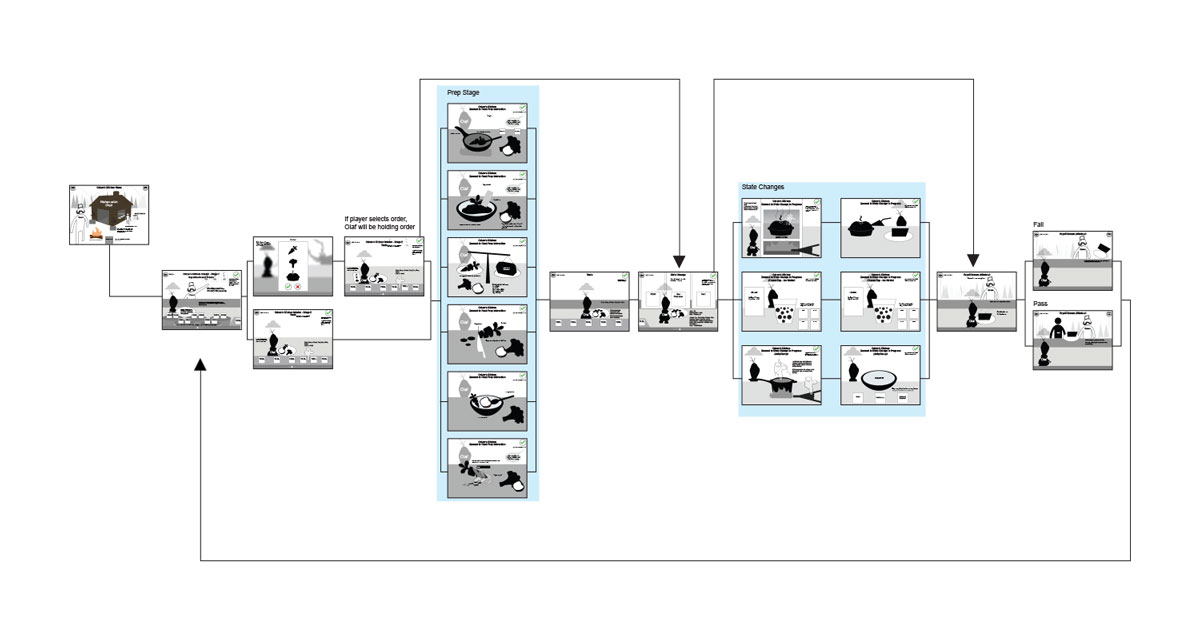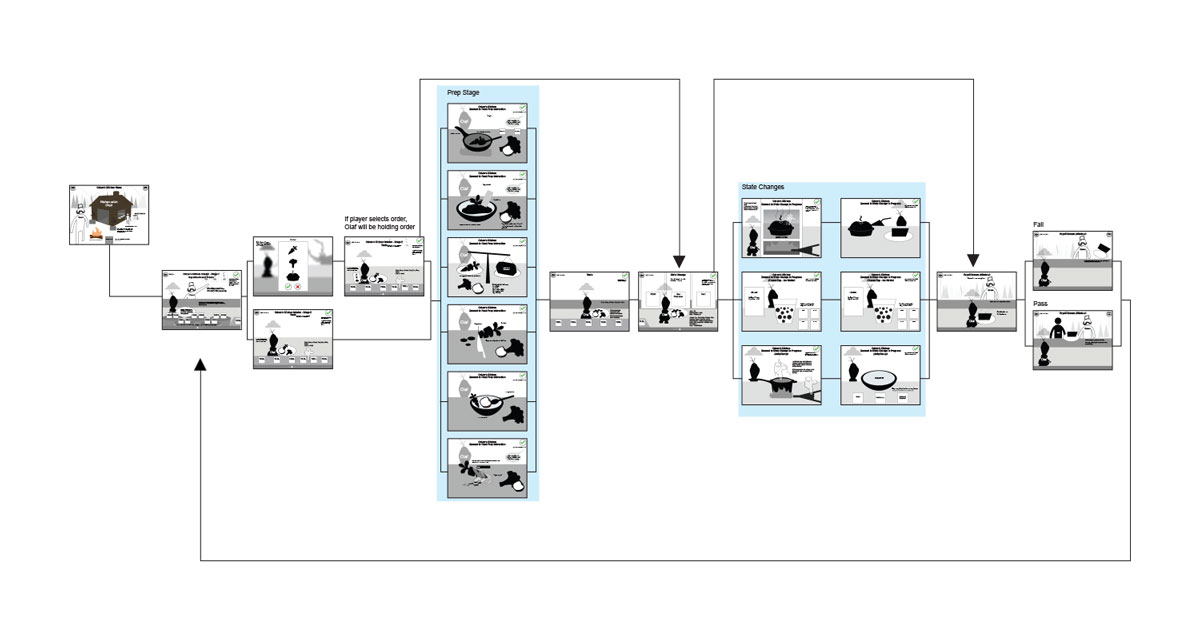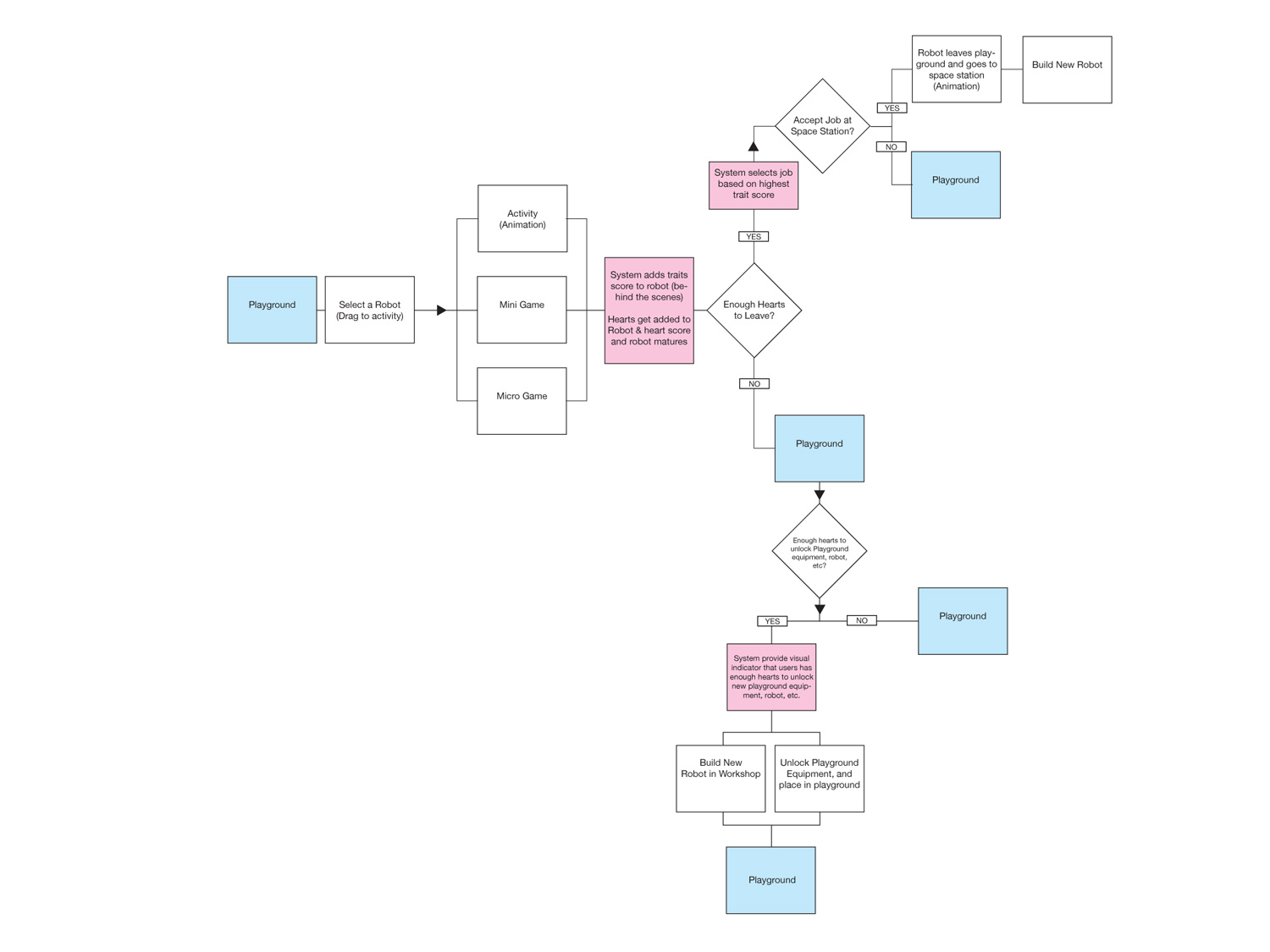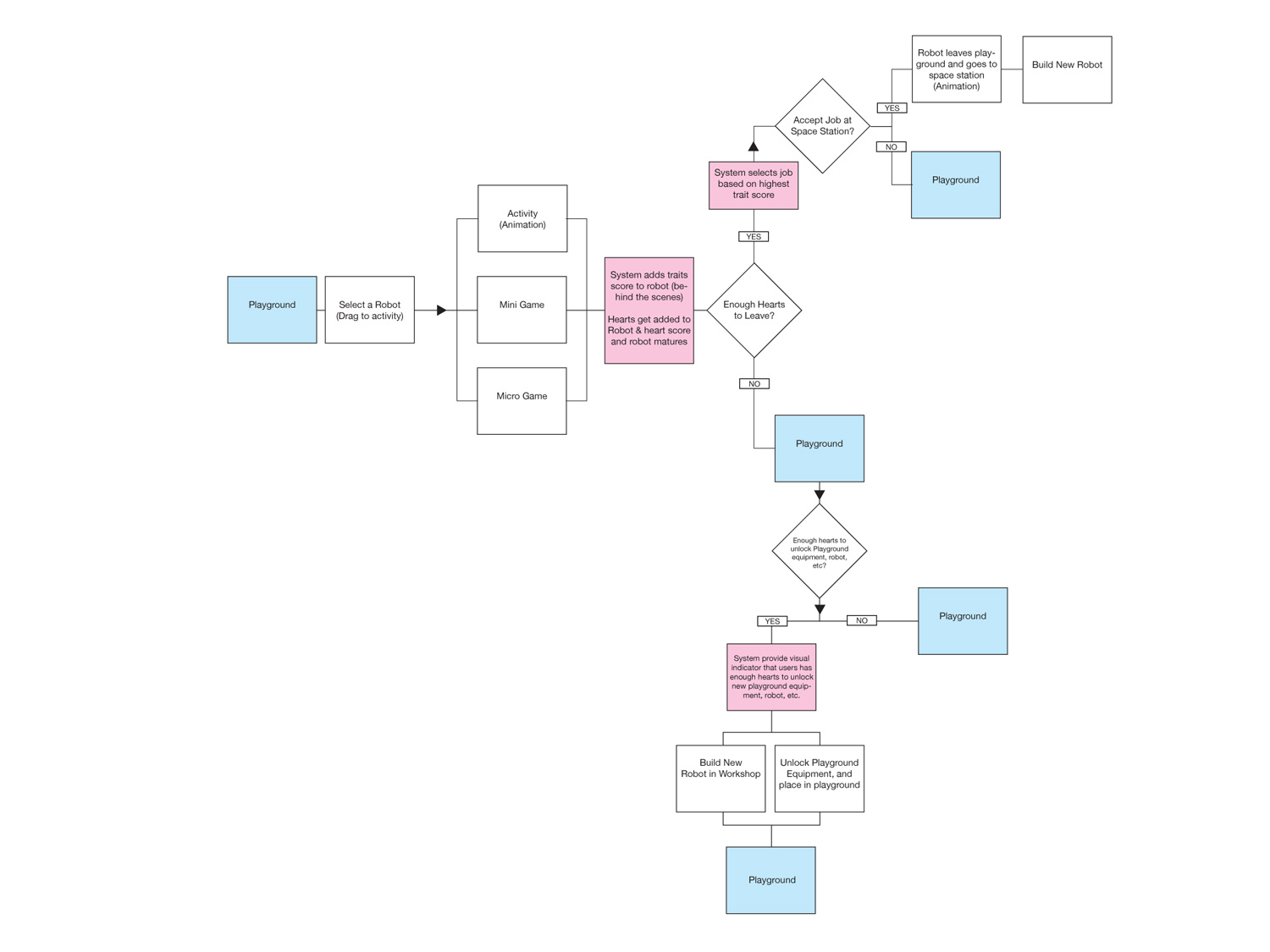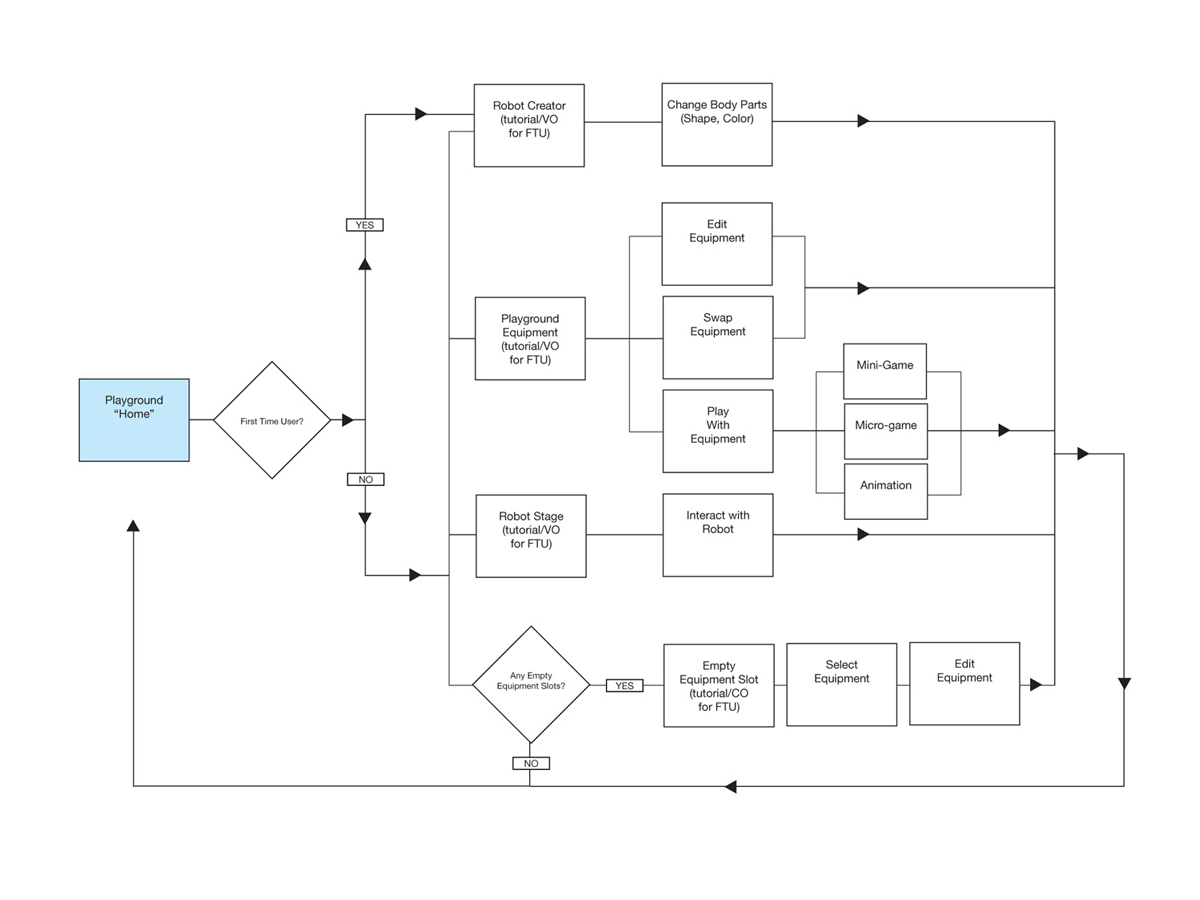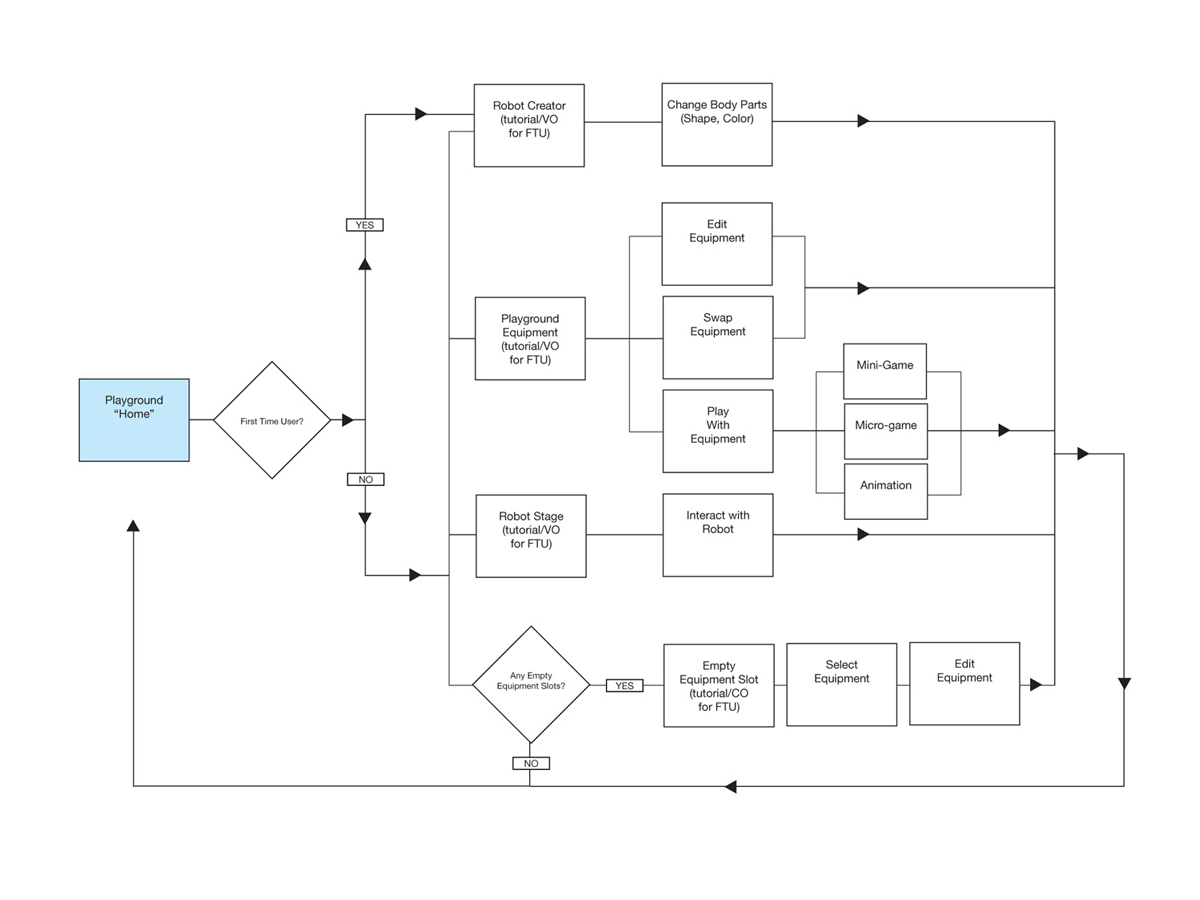 Disney Imagicademy: Parents was a free app that served as a parent's 'go-to' resource to connect with the Imagicademy community and gathered information that could be used to engage with their child in meaningful ways. This app also served as a portal into children's Mickey's Magical Math World, where parents could see their child's latest creations, provide encouragement with a virtual "high five" and share their accomplishments with family and friends.
My Role: UX and UI Design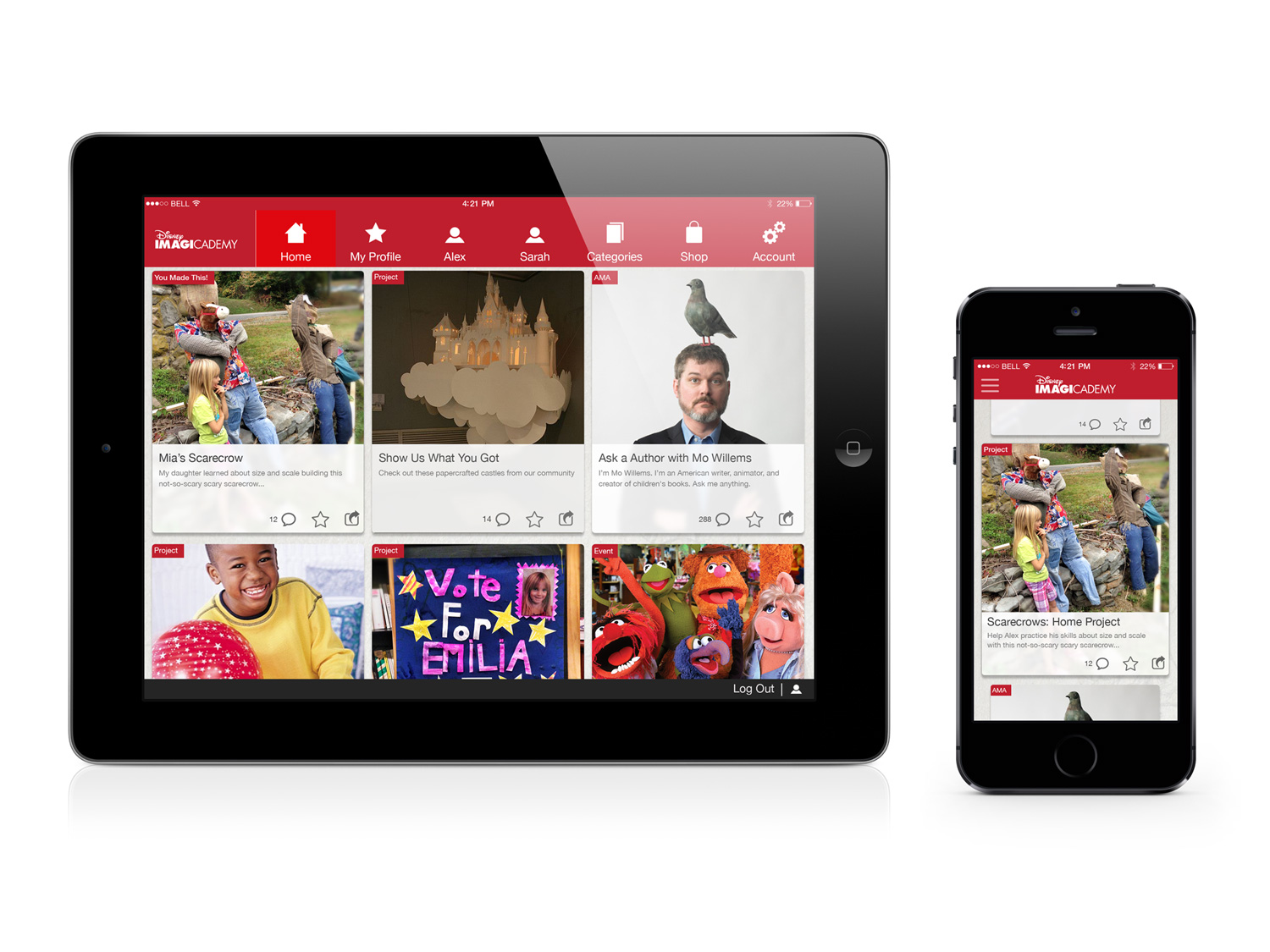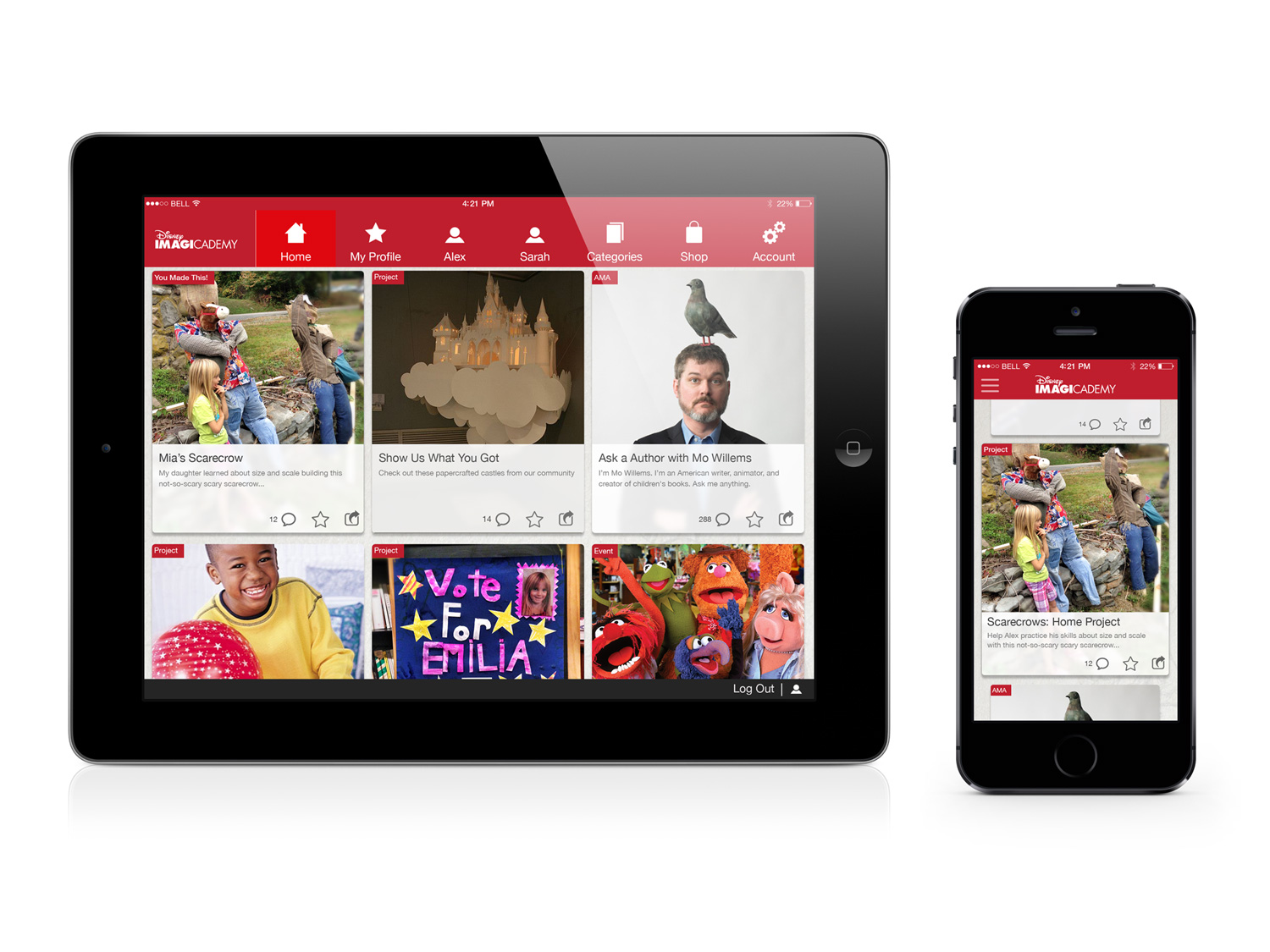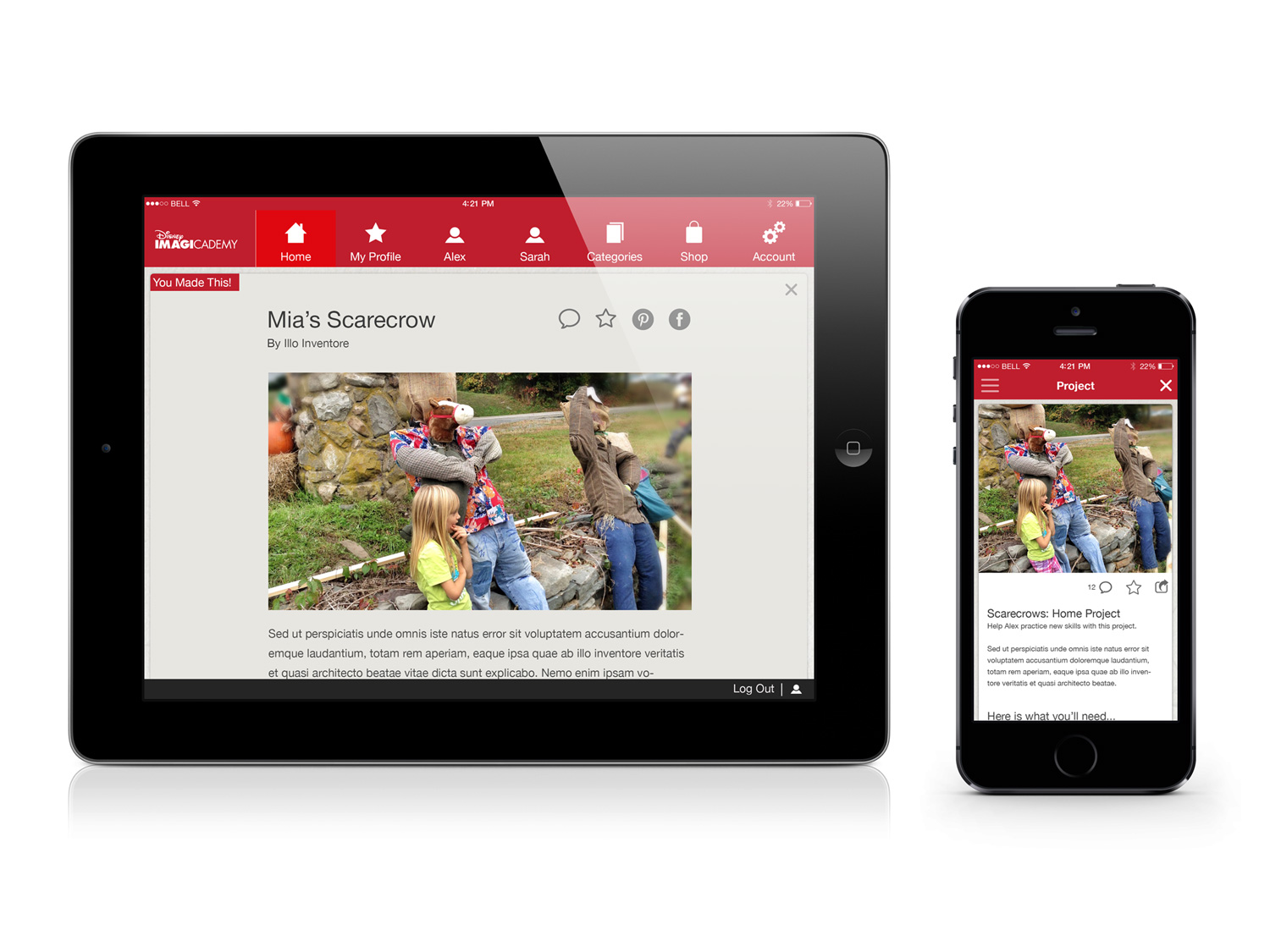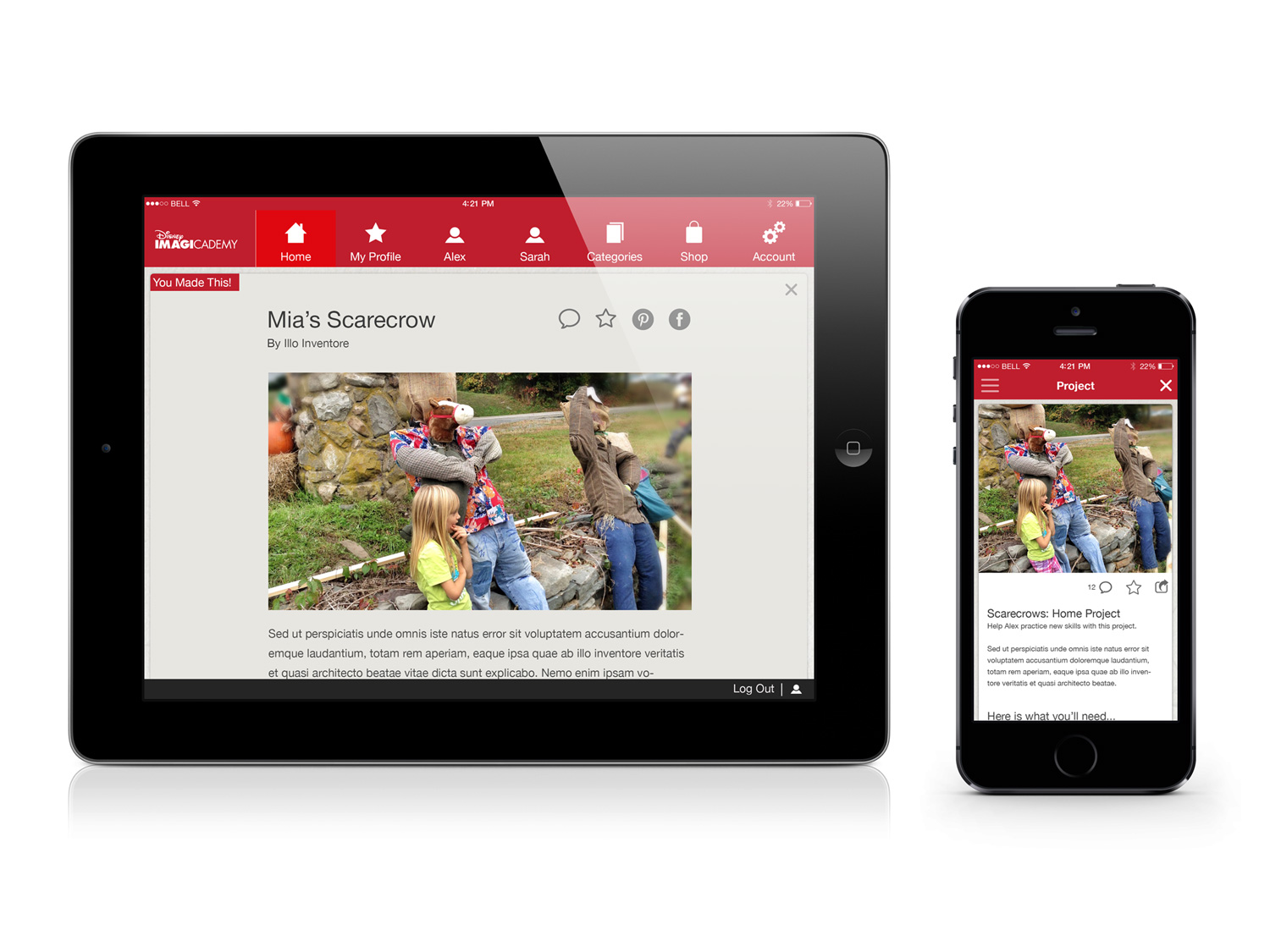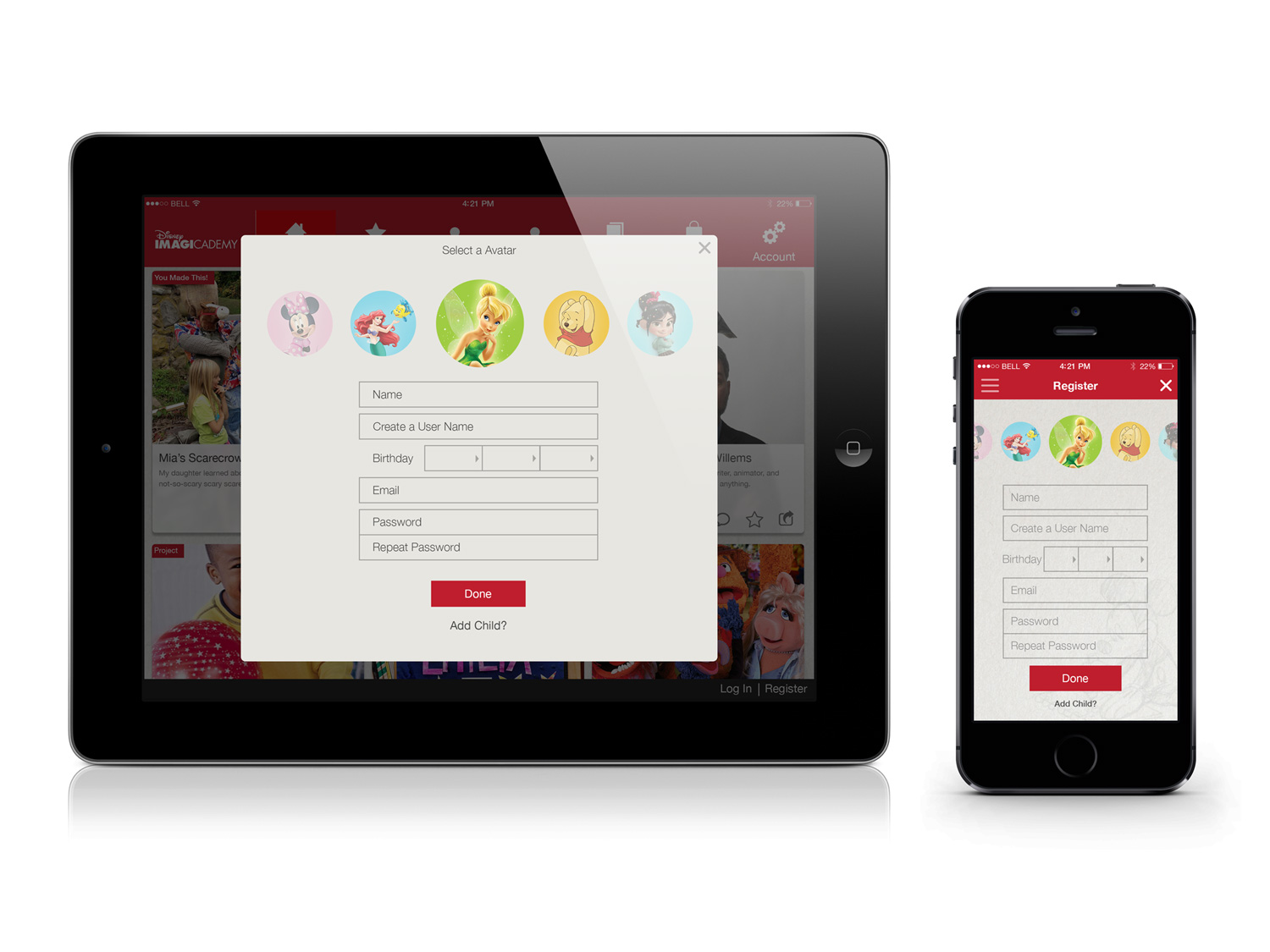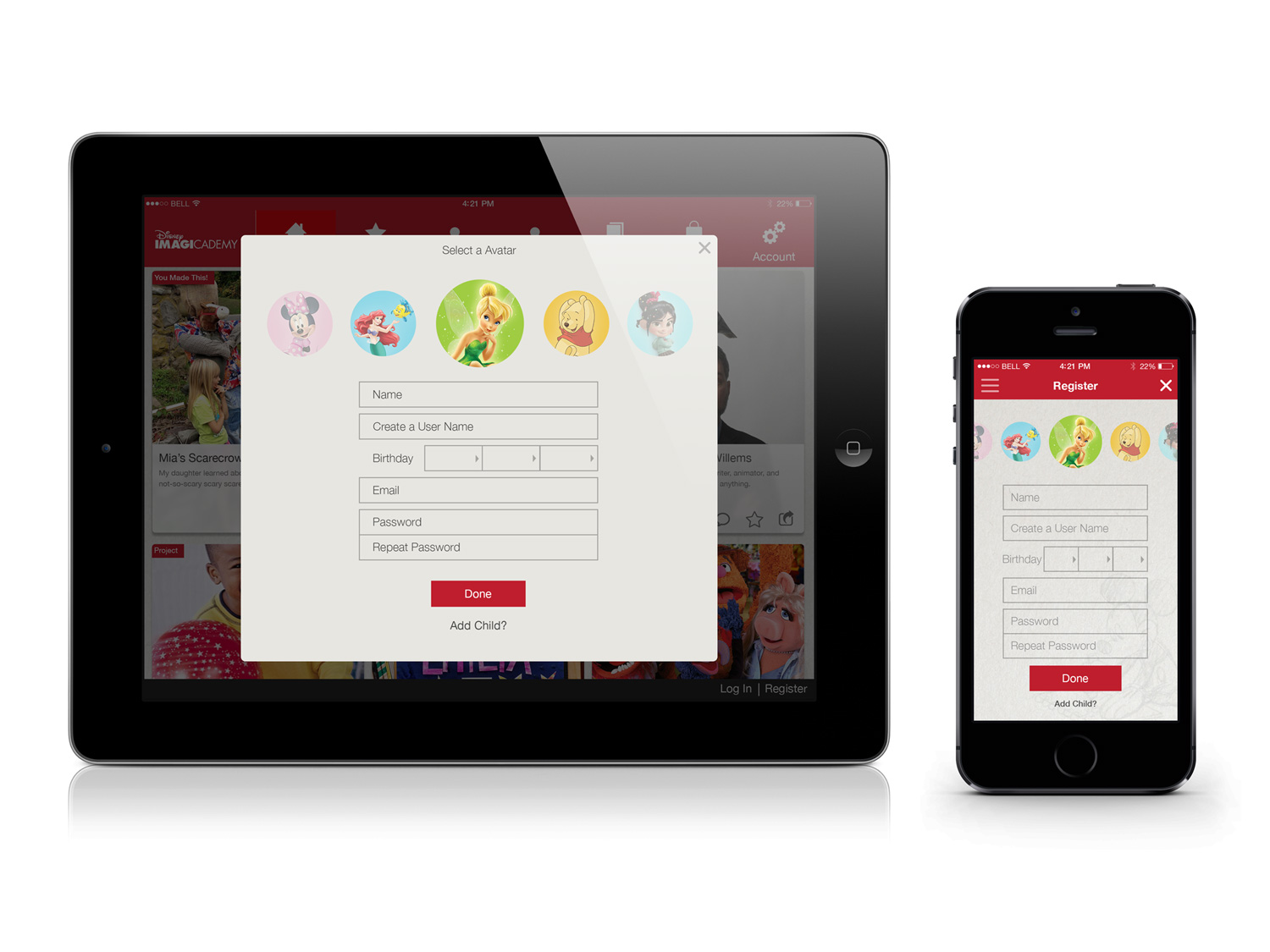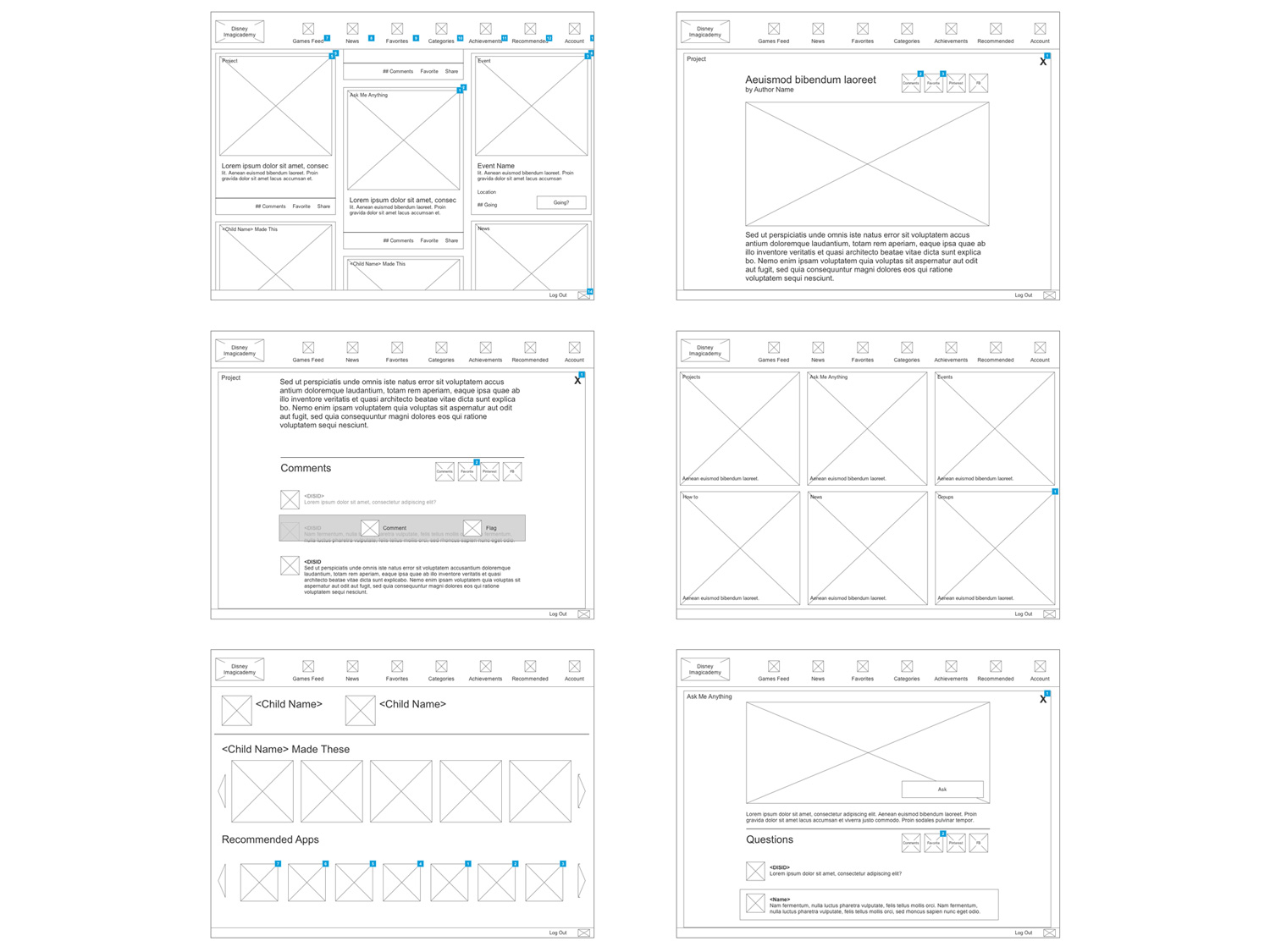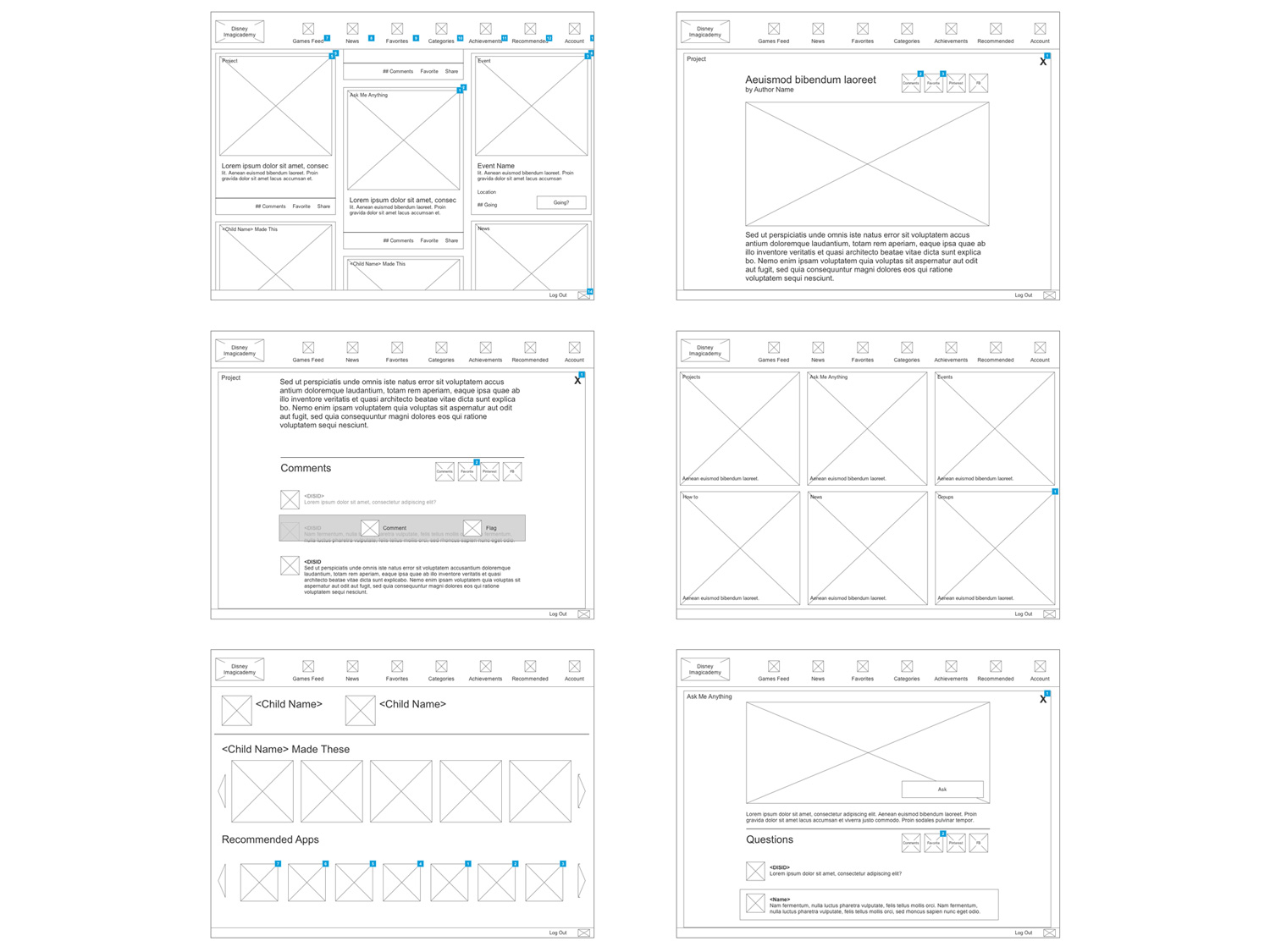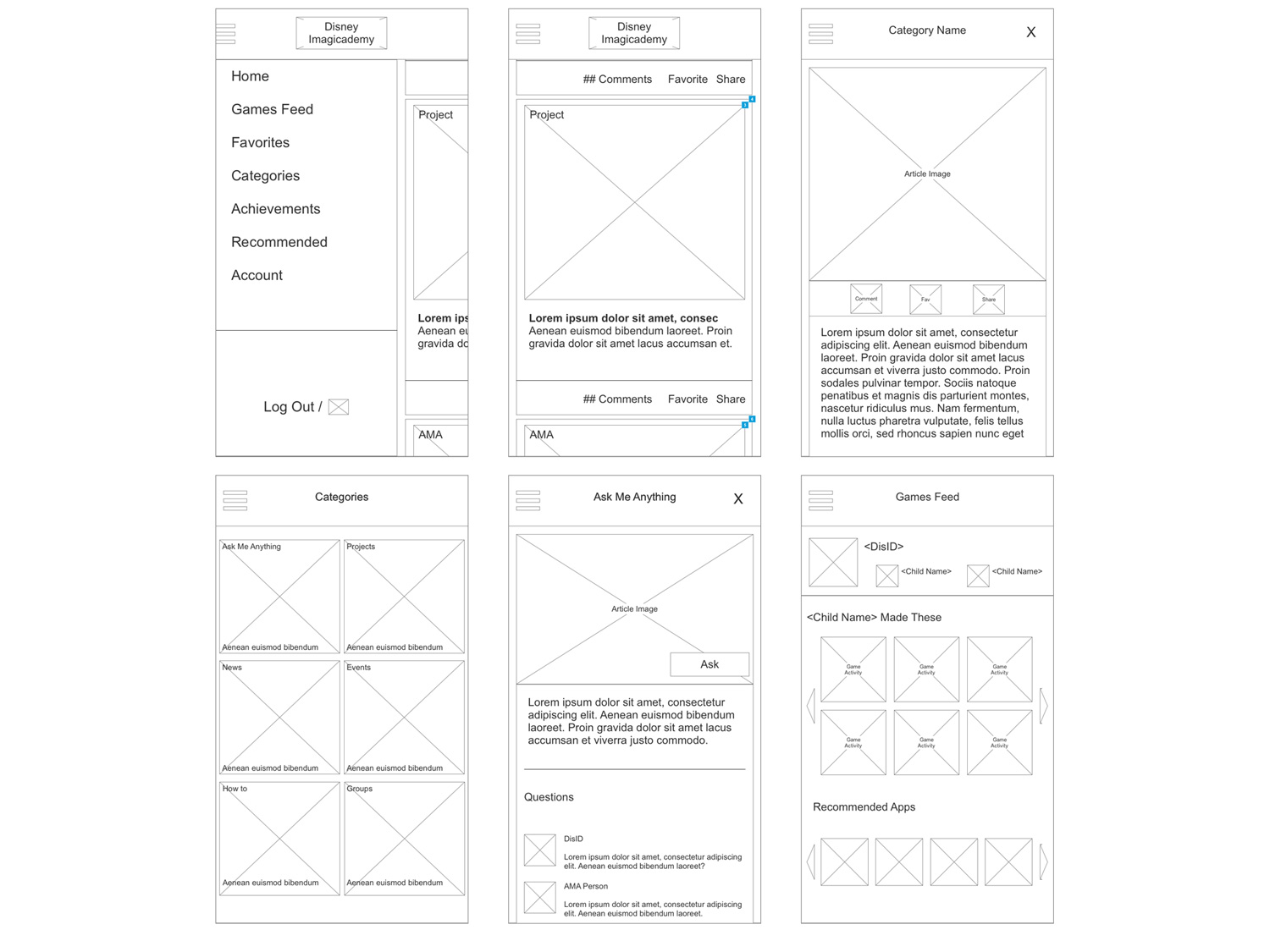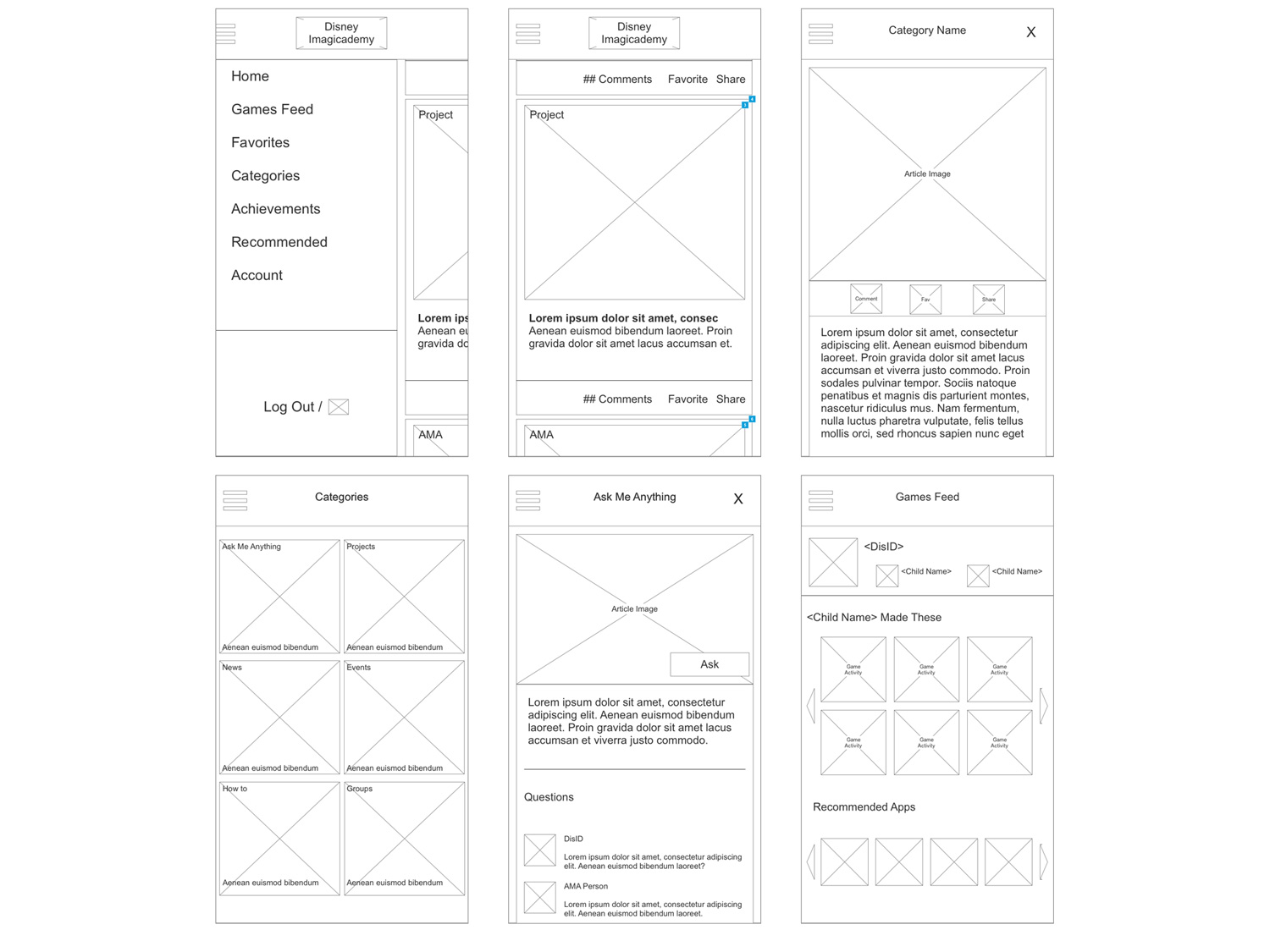 In addition to creating wireframes during the design phase of Mickey's Magical Math World, I also helped the production team by creating final UI assets and backgrounds. For more details, visit: disneyimagicademy.com.
My Role: UX, UI Design, Illustration