Guest Services Modal
In January 2015, I joined the Disney Store eCommerce team. I was responsible for designing the update to the guests' services modal (launched in January 2016), which allows guests to interact with a virtual customer service representative.
Role: UX Design and Direction
Once the project was scoped with a list of requirements, the first step for me was to create this high-level user flow.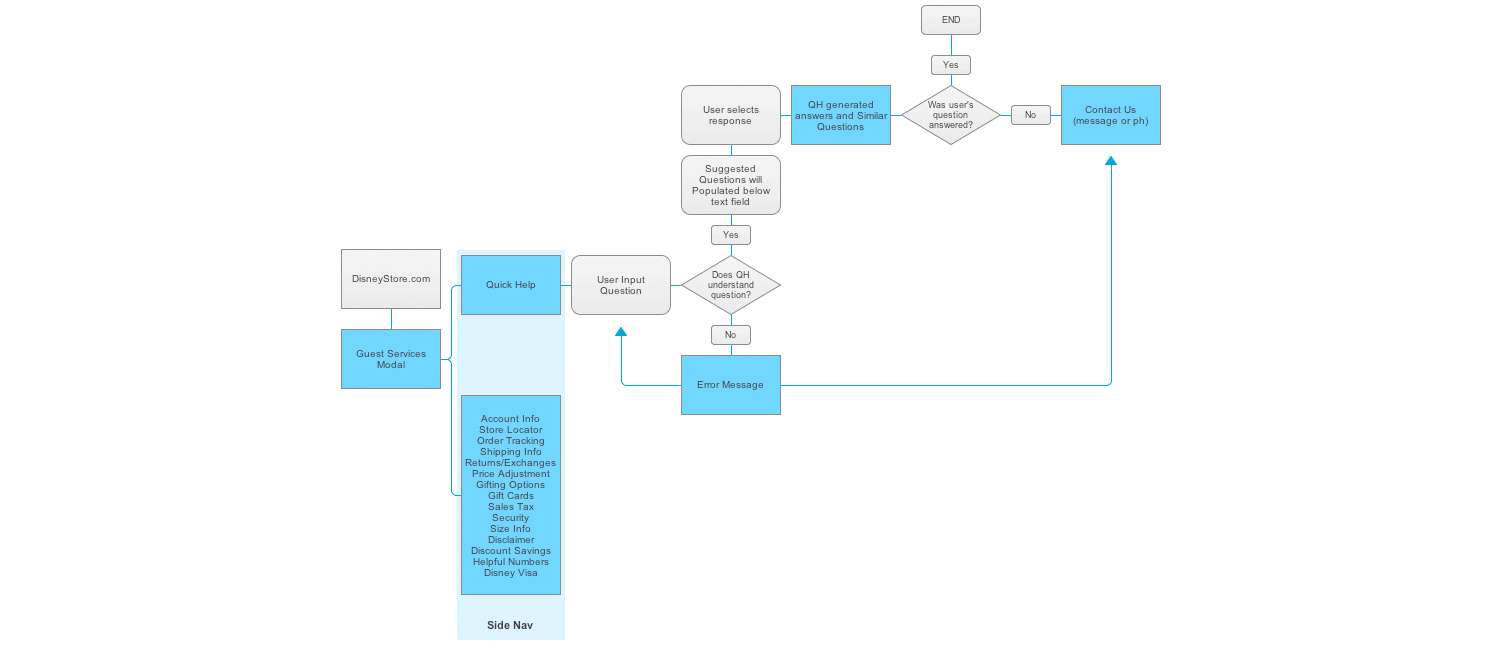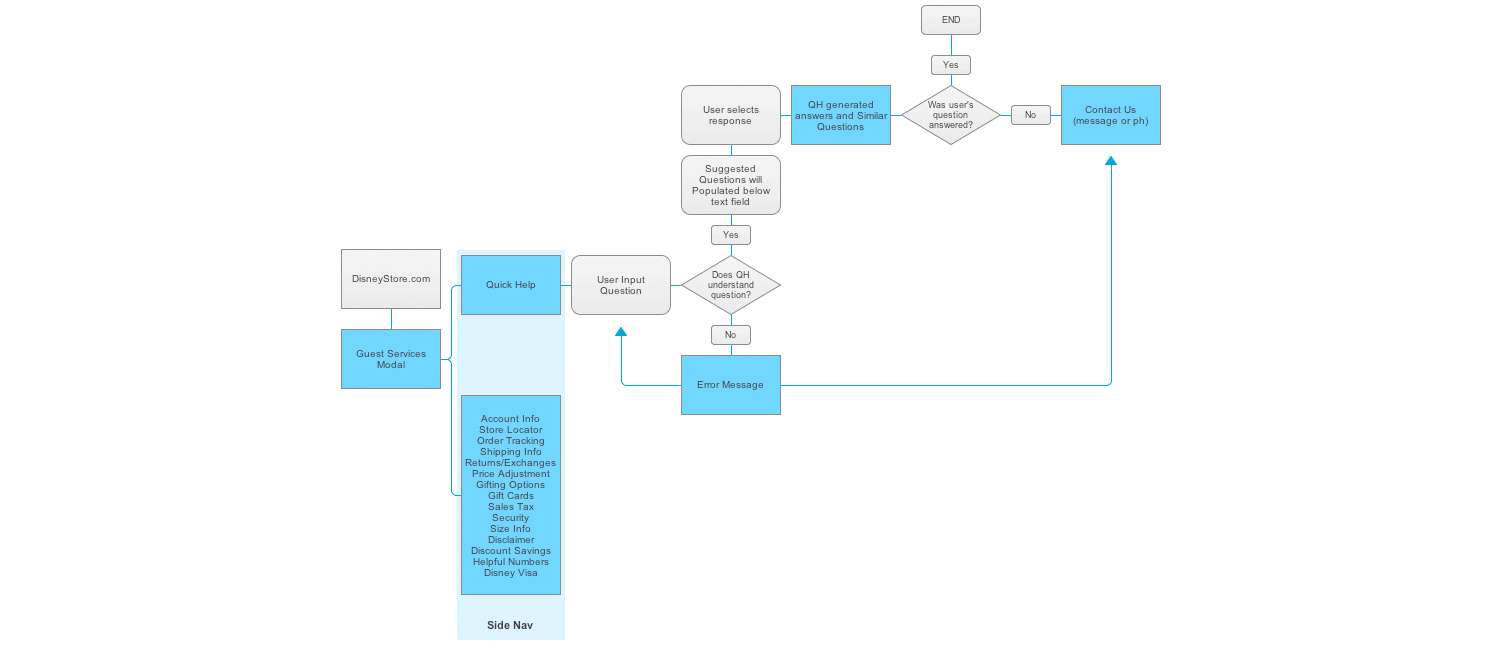 I also created a clickable-wireframe (desktop site) based on the user flow as part of the internal review process and communication with developers our intentions. 


After internal review and approval of the clickable wireframes (desktop version), I moved forward with creating a mobile version of the wireframe. Developers were able to implement this new features using existing GUI library.


Subscriptions
My first project with Disney Store was Subscriptions, which includes an overhauled product page and account manager. This would allow guests to manage their subscription products, such as Tsum Tsum and Disney Parks Pins.
Role: UX Design and Direction
In order to minimize the scope of the project, and working off the existing purchase flow, I revamped the product page to reflect when an item is available as a subscription. The cart was also redesigned to reflect recurring payments (in collaboration with the internal legal team). Furthermore, in order to minimize customer service calls, I designed new functionality in the account manager that would allow users to manage their subscription settings.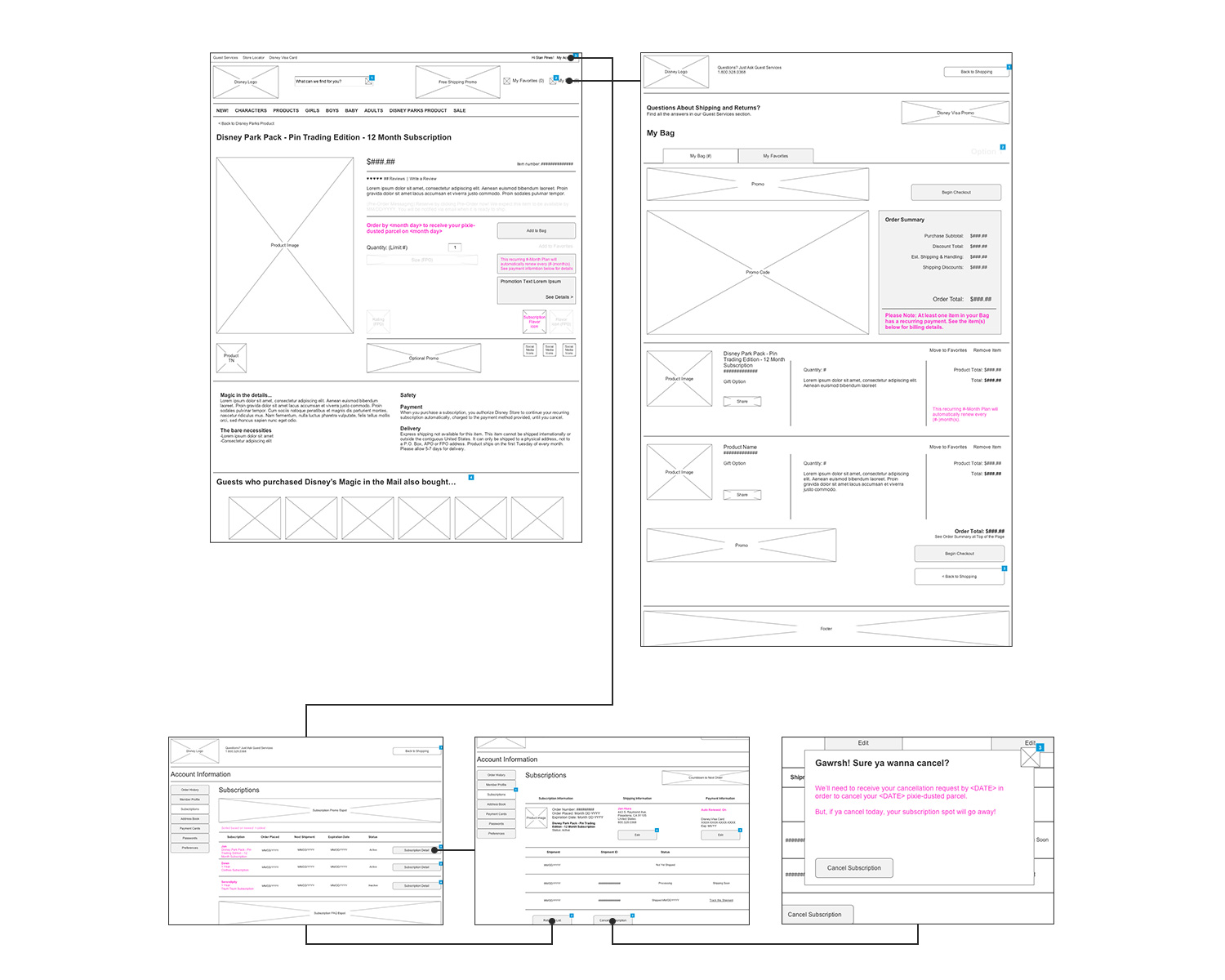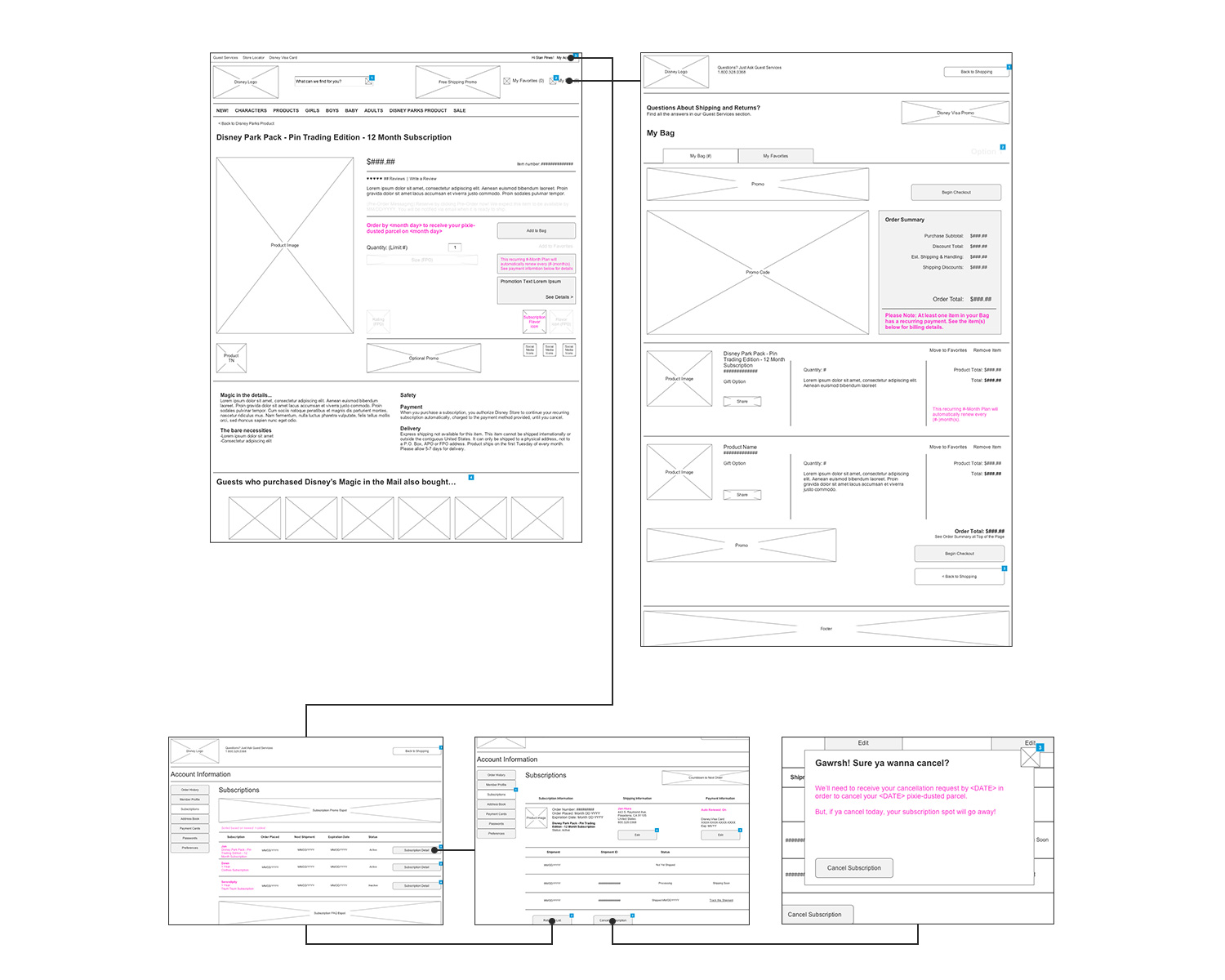 Search Result Filters
As part of the site update and analytics data, we wanted to simplify the search filter options. We also wanted to add more options such as items available in-store, so results would be less overwhelming for users. 
Role: UX Design and Direction
Here are some wireframes I created as part of the pitch to update the filters (left column in images below).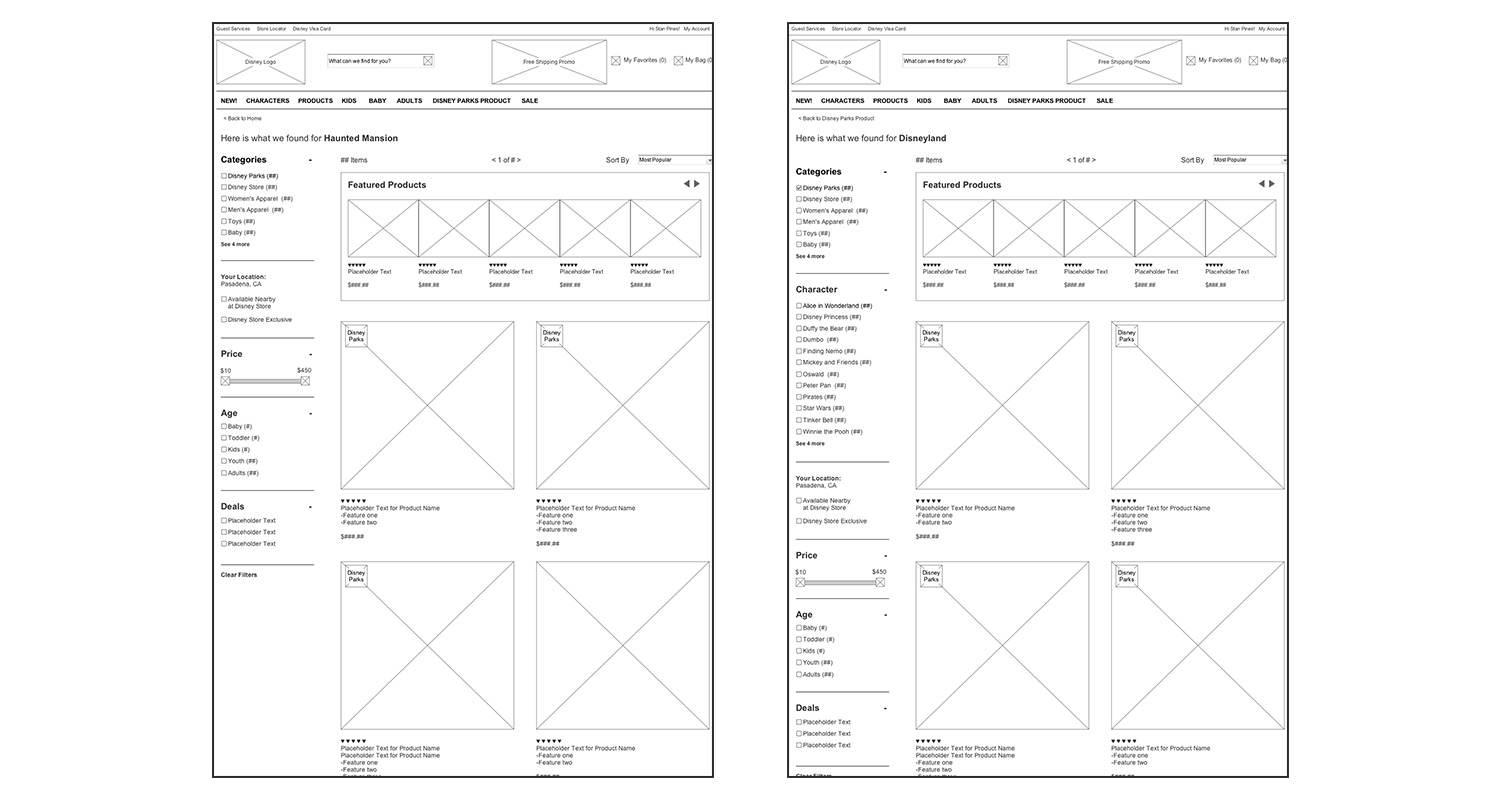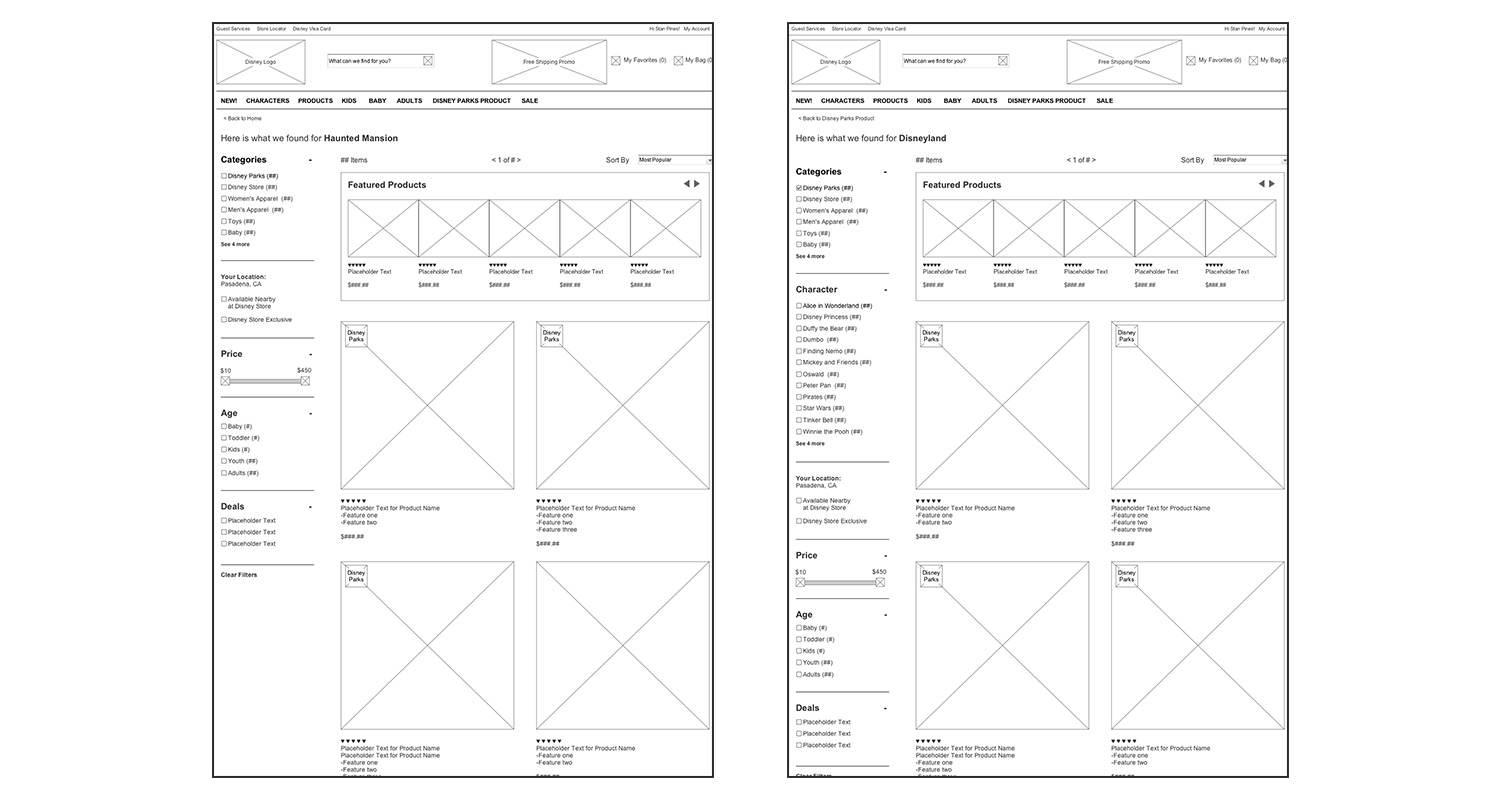 3D Print Studio
In November 2016, DisneyStore.com launched 3D Print Studio with Star Wars 3D Droids, where guests can customize, design, and 3D print a Star Wars droid. Here is the landing page that I designed.
Role: Visual Design and Direction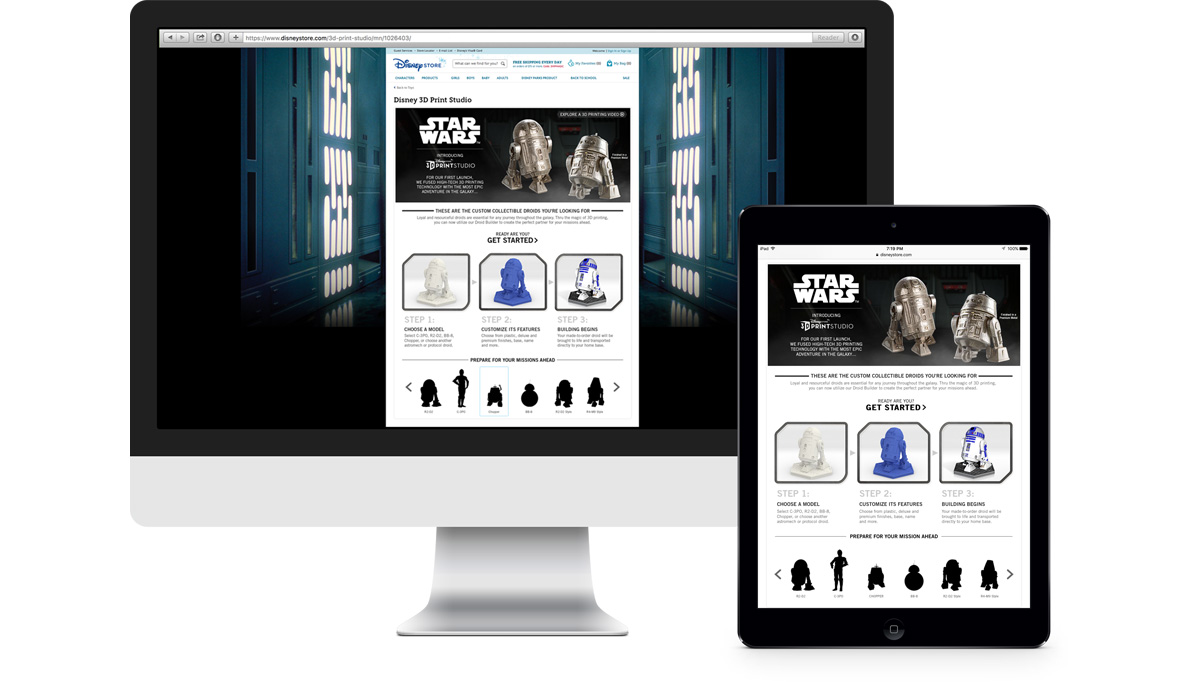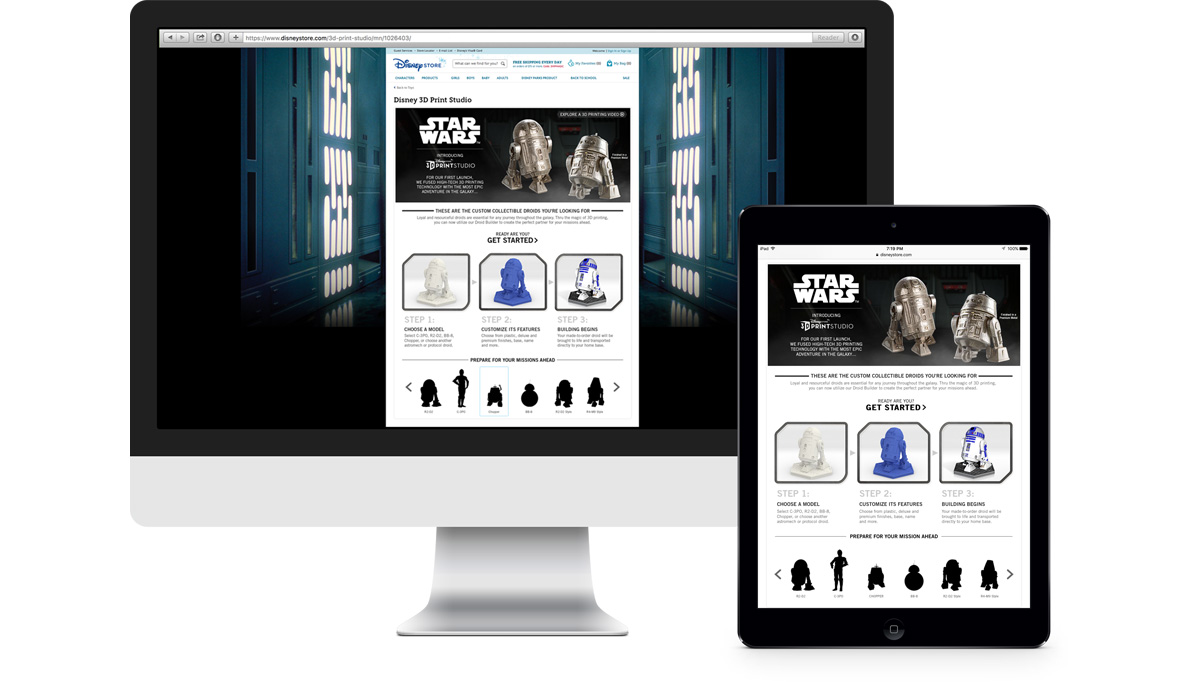 Marketing and Promotions
In addition to UX and UI Design, I was also a freelance Marketing Designer with Disney Store in 2013. Here is an example of what I designed during that period.
Role: Visual Design and Creative Direction