In January 2015, I joined the Disney Store eCommerce team. One of the latest projects I worked on was the new update to the guests services modal (launched in January 2016), which allows guests to interact with a virtual customer service representative.
Role: UX Design and Direction
One of the first projects I worked on with Disney Store was Subscriptions, which includes an overhauled product page and account manager, allowing guests to manage their subscription products, such as Tsum Tsum and Disney Parks Pins.
Role: UX Design and Direction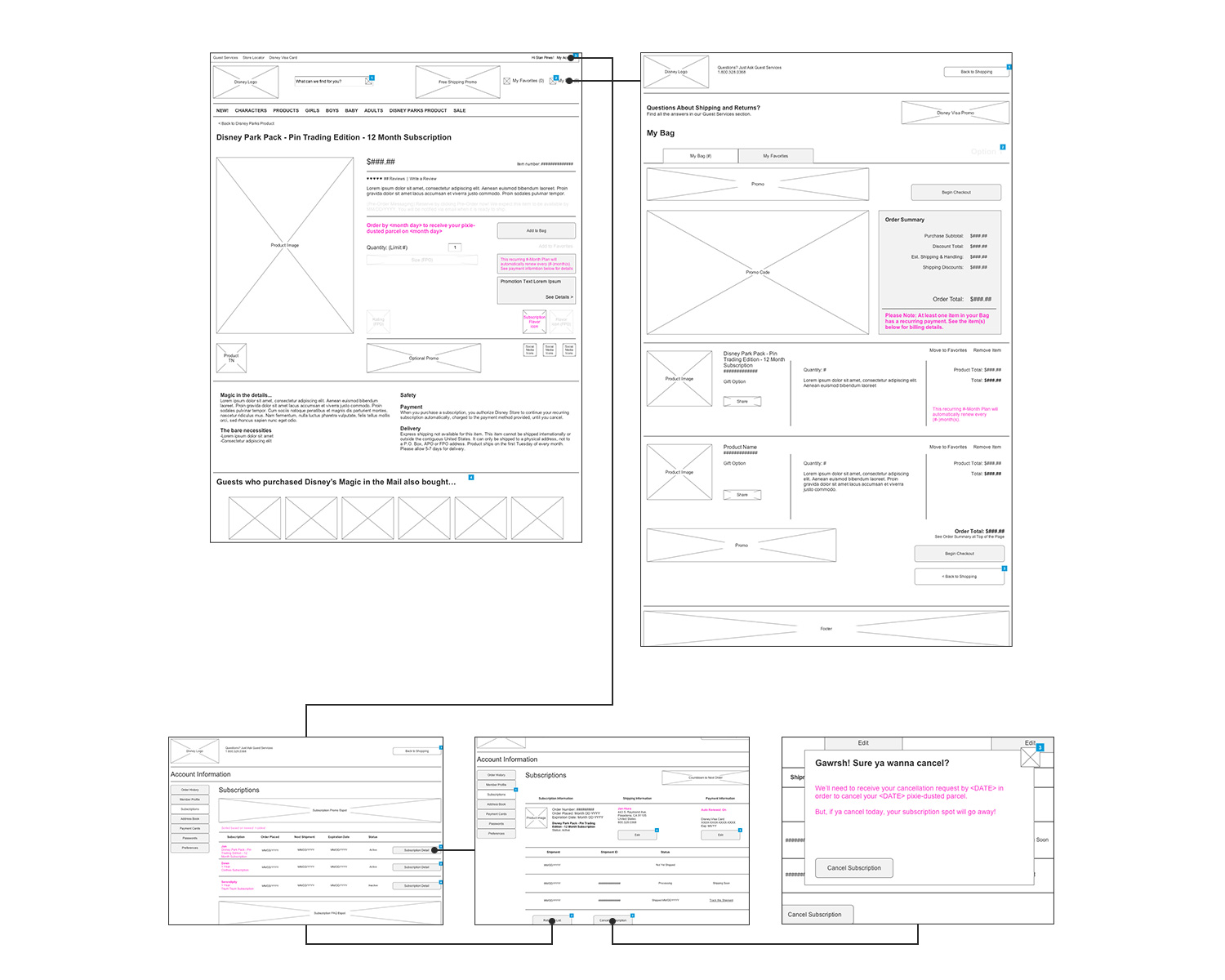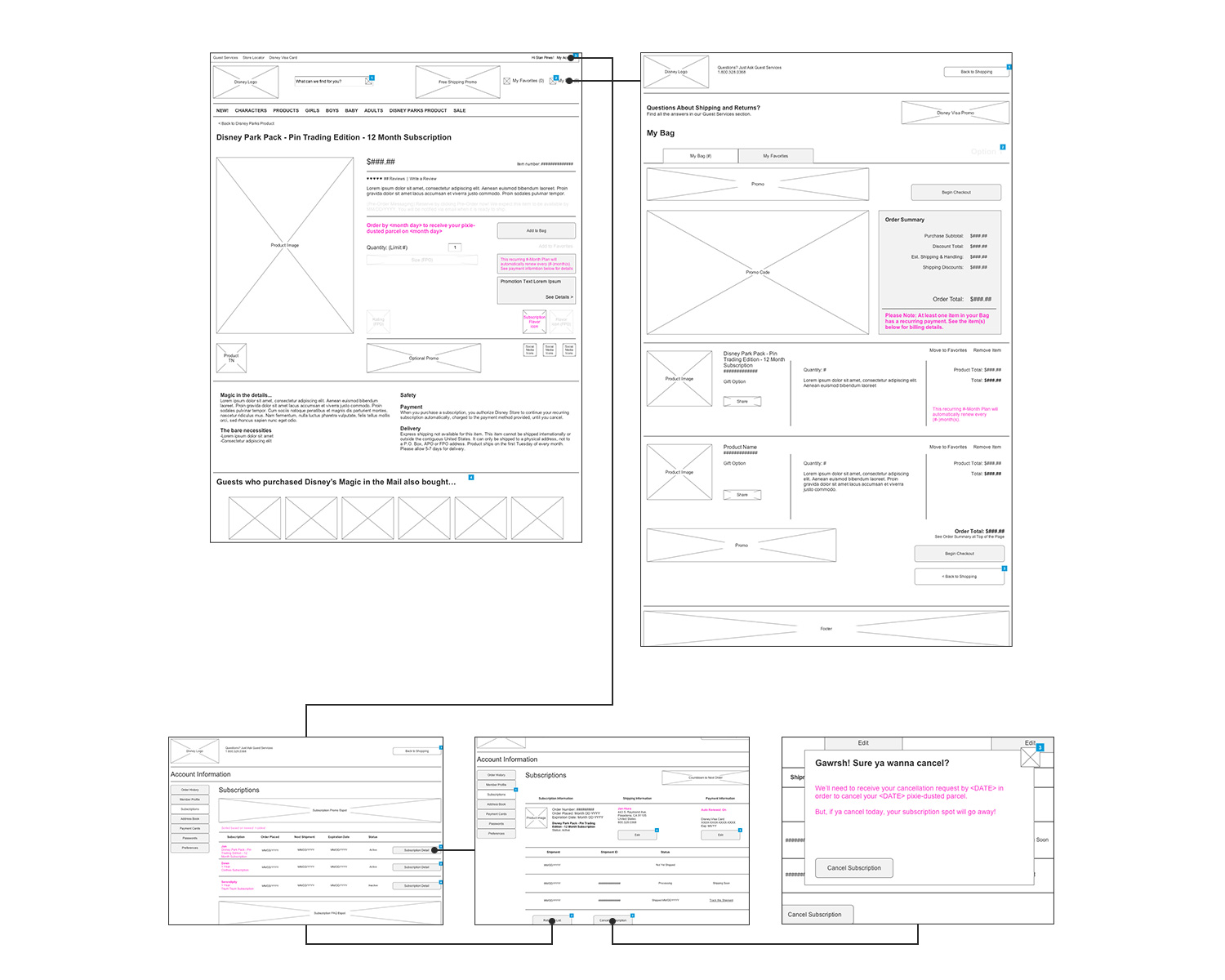 Here are some wireframes I created as part of a pitch to update the filters (left column) for DisneyStore.com.
Role: UX Design and Direction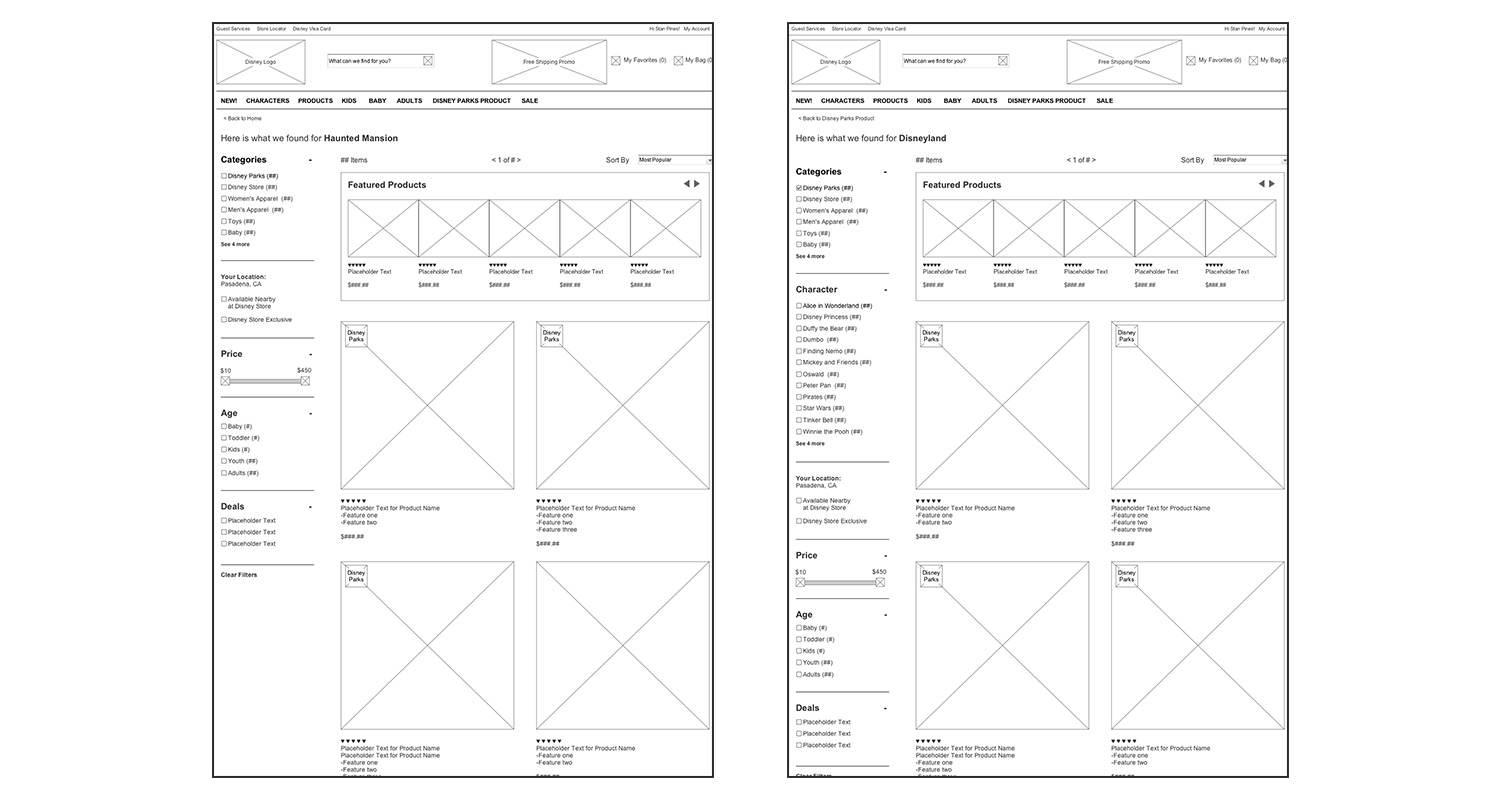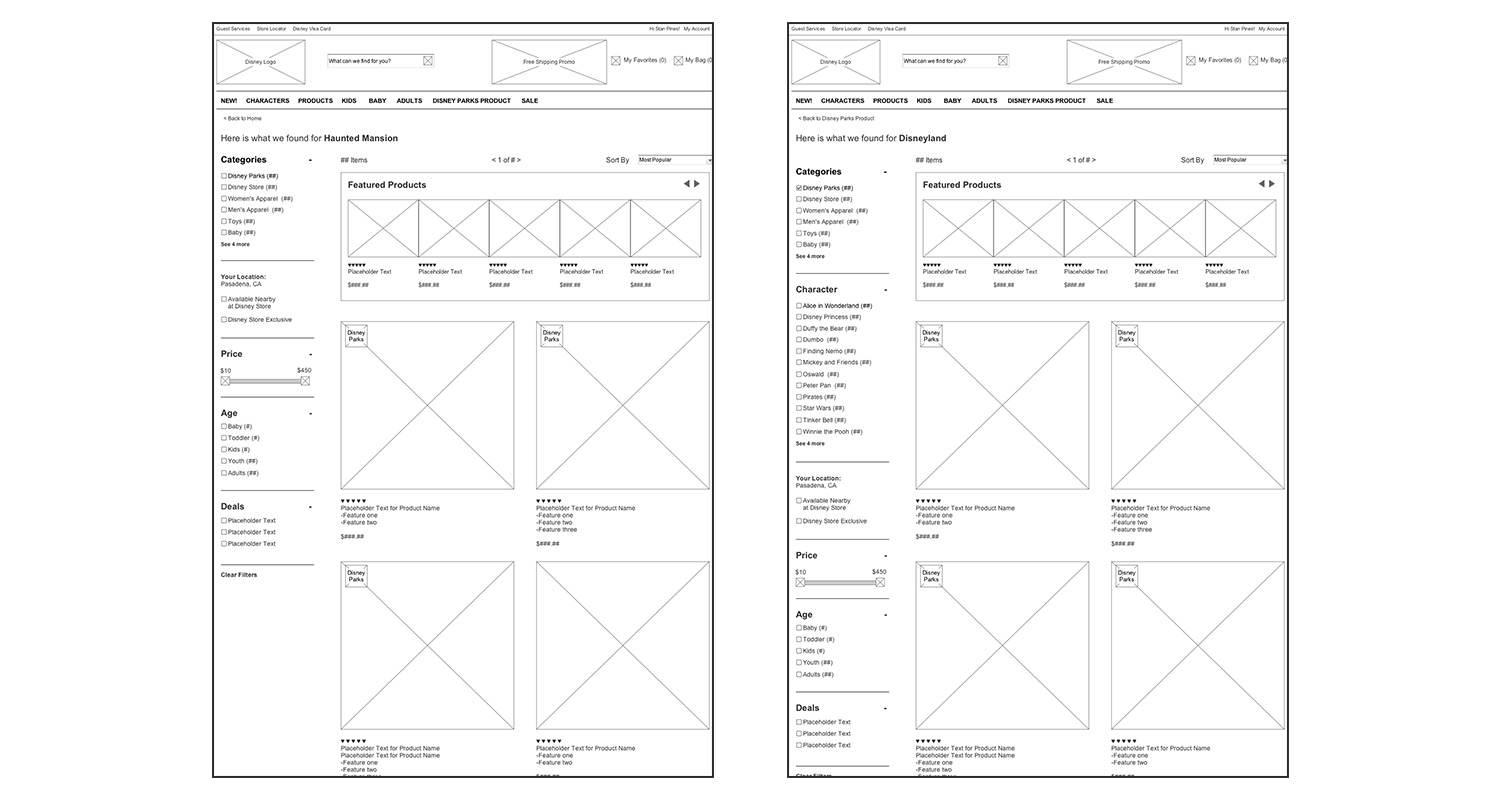 In November 2016, DisneyStore.com launched 3D Print Studio with Star Wars 3D Droids, where guests can customize, design, and 3D print a Star Wars droid. Here is the landing page that I designed.
Role: Visual Design and Direction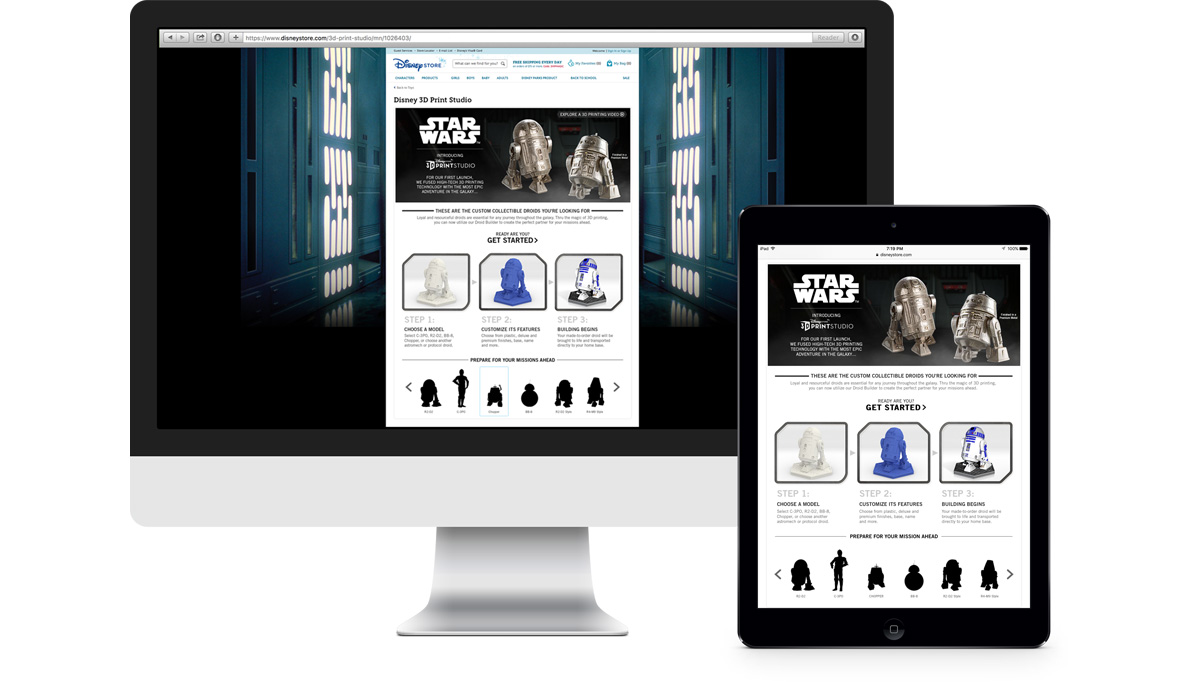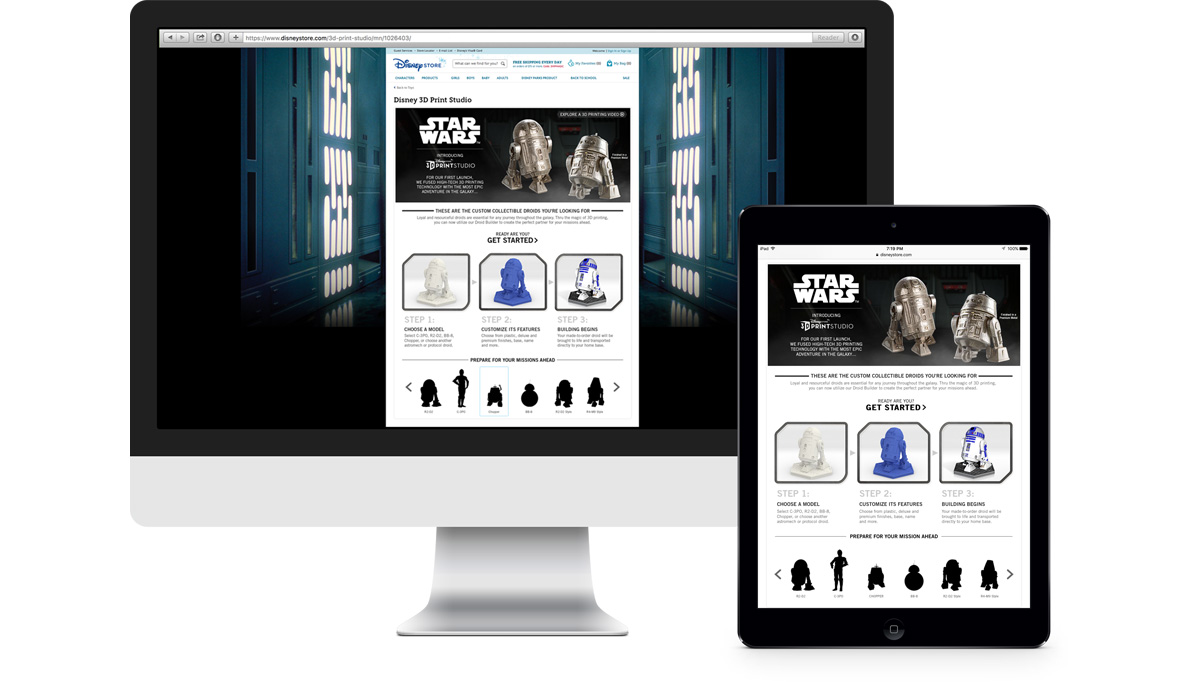 In addition to UX and UI Design, I'm also a resource for the eCommerce creative team in Pasadena. Here is an example of what I've created for them.
Role: Visual Design and Creative Direction